Are You in the Mood for Free Mysteries?
Get a copy of the stand-alone Sydney Brennan Mystery novella Secrets in Stockbridge (which retails for $2.99) FOR FREE, direct from this site. Just click here to get started.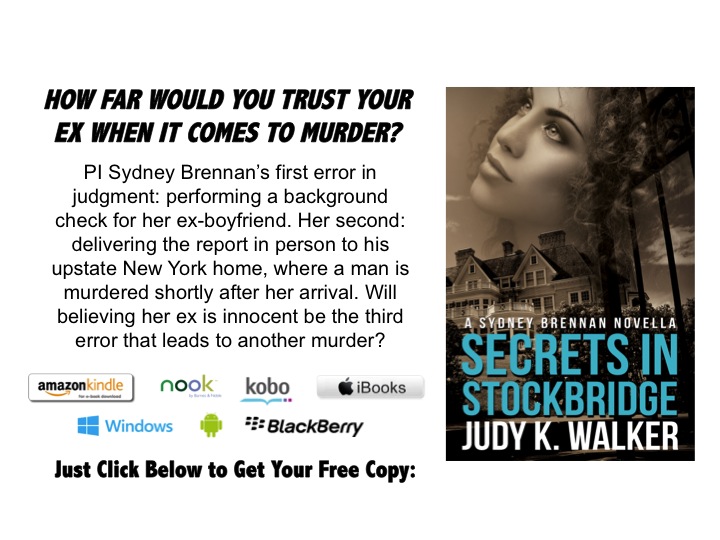 How about a Bonus Free Short Story?
Club Revelations takes place a few months after the novel, Braving the Boneyard, and is Not Available at any Retailer.  Just click here to get the FREE BOOK and FREE SHORT STORY.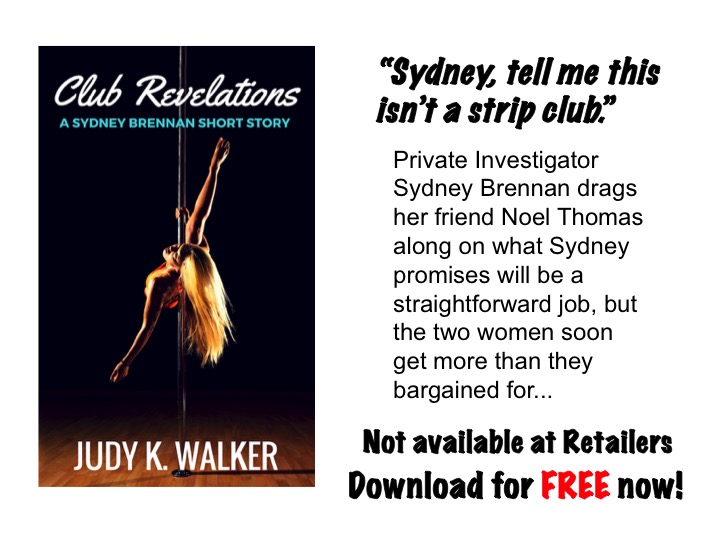 Follow me on Social Media: