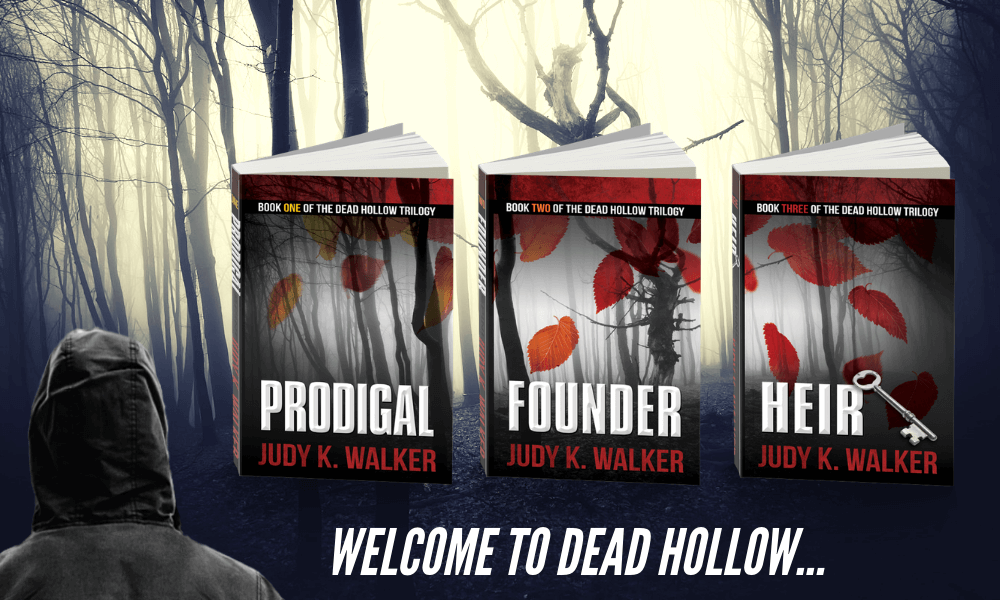 Begin the thriller trilogy with Book One, PRODIGAL, at the following retailers:
When a child is kidnapped, what happens to the best friends he left behind? And what happens when history repeats…
Twenty years ago, tragedy struck rural Beecham County, West Virginia. A boy was kidnapped during a camping trip. Then a girl disappeared on her way home from school. They were never found. The repercussions rippled through the community of Cold Springs, but the children closest to those taken carried their burden into adulthood.
Now it's happening again.
Adam Rutledge has spent his life adrift, pulling up stakes whenever anyone gets too close. While running from a past he can't face, he's blindsided by an inexplicable dream that proves he can't escape it, either. Any more than he can escape the gift that seems more a curse.
JJ Tulley is trying to escape the past as well, including the bad choices that carried her into adulthood. Sure she's struggling—what single mother isn't?—but she thinks she's fumbling through life reasonably well in Cold Springs. Until someone kidnaps her daughter's best friend.
But the girl is just the beginning. The man in the shadows has a bigger, even darker plan.
And Adam and JJ are the only ones who can stop him.
Download Prodigal now to explore Dead Hollow and lose yourself in this haunting series!