I know, I know; I am a bad, delinquent blogger. I have not posted since my last Magpie Moments. Let the floggings begin.
I am actually bursting with things to share with you, from my return to Florida and my first book signing and my return to Hawaii, but these things will have to wait. This is a week of deadlines.
On the bright side, I just finished going through the Secrets in Stockbridge novella with my editor. Woo hoo—on schedule! On the won't-it-look-bright-a-week-from-now side, Sydney #3 is due to another editor on Saturday. And I have a magazine article due Monday. That's why this will be a short post, with a promise to make it up to you. Next week is a big shiny rainbow.
One downside of not posting over the weekend (in addition to looking like a slacker) is that by having this Magpie Moments immediately after the no-bake cookie recipe, I'm going to look slightly food-obsessed. That's okay. Those of you who know me, know that I actually am slightly food-obsessed. (Except when I'm more than slightly food-obsessed.)
Rosalia's [Italian Restaurant] was a pleasant surprise. The lighting was warm, aided by red-glassed table votives, and it was cozy without being crowded. Our waitress, a cute pony-tailed brunette barely old enough to drive, led us to a table almost immediately. The menus had handwritten addendums, cards with daily specials and notes about availability of regular items.

"What are you having?" Richard asked.

"I'm leaning toward the angel hair marinara," I said virtuously.

"Her alfredo sauce is to die for."

"I think you're the first man I've ever heard use that phrase—'to die for.'"

"But it is."

Back to Lazarus, Chapter 11
Rosalia's was inspired by a restaurant that shall remain nameless (only because I can't remember its name) in Brooksville, Florida.
If you've ever been to Brooksville, you'll know that it's not exactly a booming metropolis of culinary delights. (There's no shame in that, just gastronomic disappointment; the same could be every place I've ever lived except New Orleans.)
That's one reason why this restaurant was so special. The other reason is the circumstances that brought me there.
I was still doing death penalty appellate work at the time, and we were a few days into an evidentiary hearing, what may have been my first evidentiary hearing. We'd left Tallahassee with a rental van full of boxes (I'll never forget how close our investigator came to losing an eye to a bungee cord securing the stacks) and a couple of suits a piece.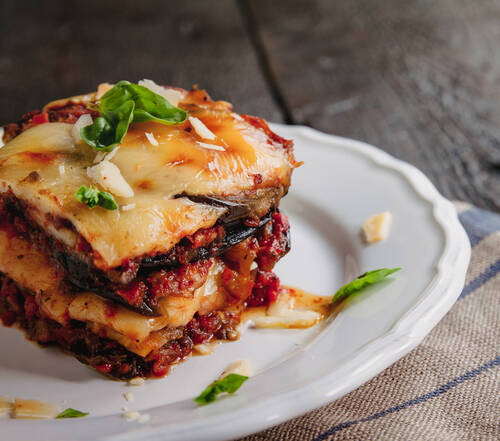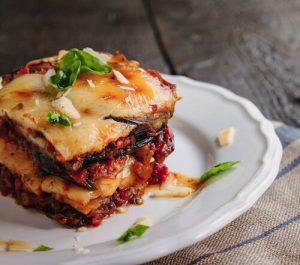 I never ate well during evidentiary hearings. It wasn't just our tendency to eat at the Denny's next door to the motel; it's what my grandmother would have called "nerves."
The weeks leading up to the hearings were always a blur of last-minute preparation, and the hearings themselves were one long, adrenaline-fueled, sleep-deprived rush. I loved that rush, but like many other drugs, while I was riding it I just couldn't eat.
That is, until the lead attorney took us to the Brooksville version of Rosalia's.
The candle-lit surfaces (yes, red votives) of the dark wooden tables felt cozy and comforting, and while I still couldn't quite relax, for an evening I could at least tone down the humming in my body. The salad was nothing special, but the eggplant parmesan was heavenly. I couldn't eat much of it, but the few bites I did manage comforted my raw edges.
Over the years, I've considered trying to track the restaurant down and see if it still exists, but I didn't want to risk the disappointment. No leisurely meal there could live up to the snatched bites I remember nourishing me over a decade ago.