My previous blog post, Writing Stories in a Version of the Real World, covered why I set the first Sydney Brennan novel in 2004. But what does it mean to set something in a particular time, especially one that's not quite historical (despite what your teenagers may say)? Is the author bound to the fashions of the time? (For the record, I feel like we've endured the skinny, yet somehow saggy-assed, jeans for far too long; let's move on, people!) Does it mean you're bound to the particular news events of the time? That you have to make contemporaneous entertainment references to prove your point?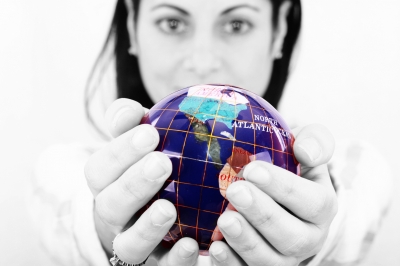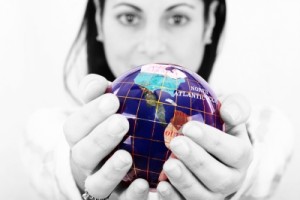 Obviously this is up to the author, because WE RULE THE WORLD. (At least the one on the page, if not all the ones in and outside our heads.) I think a combination of personal and story considerations come into play. Let me continue with New York examples. One of our veg fallbacks is old episodes of Castle. (Not Season 5; that was some weird hazing thing where each episode was given to a different writer who had not seen the previous episodes but had to guess at how to move the series arc forward anyway.) In Castle, you never really get a sense of winter in New York (perhaps because they shoot in L.A.). Occasionally characters wear heavier coats, but for the most part people dress in the same clothing range, as if they spend a lot of time indoors. There's not a sense of seasonality, which is fine because there's not an overarching sense of time passing. How often does Castle get these calls from Beckett? Either he's a total insomniac or there's enough downtime in between for him to process and write the Nikki Heat books; we just don't see any of the downtime. Compare this with Elementary, which we recently started watching. In this Sherlock Holmes iteration, Joan Watson has been engaged as a Sober Companion for a recovering Sherlock Holmes for six weeks. The deadline looms as the end of the season approaches, with the question being, how will they engineer Watson to stay longer so there can be a Season 2? Because most of the First TV Season covers a finite period of time, it has to stay the Time-of-Year Season (winter). We see Holmes in layers and sweaters and Watson in leggings. There are more outdoors shots, actually from New York, and everyone there is cold.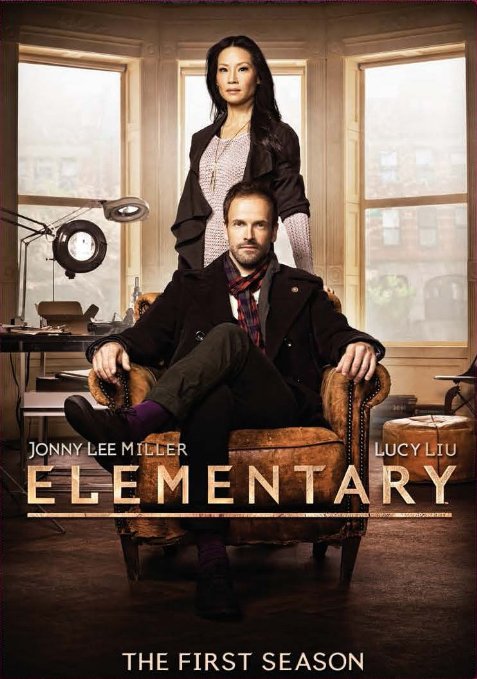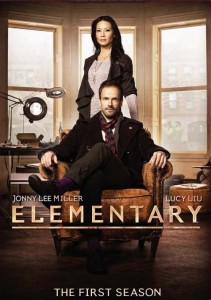 Seasonality is an interesting intersection of time and place. There are a lot of popular detective/crime series set in California: Sue Grafton's Kinsey Millhone, Michael Connelly's Harry Bosch and clan, Marcia Muller's Sharon McCone, Robert Crais's Elvis Cole, etc. In some ways, it's a forgiving place: you can choose whether season and/or weather is a major part of your story. On the other coast, Robert Parker's Spenser books are set in Boston at various times and in various seasons, but Parker solved time issues in a different way. He embraced his role as master of the universe and bent time to his will. According to wikipedia, Spenser aged about 12 1/2 years over 36 actual years. Parker changed a lot of other rules in his own universe too, changing which war Spenser had fought in or what his significant other's job was in order to suit the time. (That wiki also introduced me to the term retconning, retroactive continuity, or changing previously established facts in a fictional world.) But Robert Parker could get away with something like that.
I fall somewhere in the middle in my approach to time and go on a case-by-case basis. For the most part, I like to ignore world events and politics. (That's a blog post of its own.) But partway through writing Panacea, which takes place in the summer of 2004, I realized some seasonal things were about to happen that would be important to Sydney Brennan in Tallahassee. First, baseball season: her Red Sox were going to finally break the curse and win their first World Series in 86 years that October. (I couldn't resist a bit of dialogue where Syd says, to a Yankees fan no less, "Who knows? 2004 could be our year.") Second, the other Florida season: hurricanes. 2004 was the costliest Atlantic hurricane season (in terms of deaths and damage) with the most major hurricanes since 1964. (Of course, 2005 would be even worse, with Katrina and her fellow over-achievers.) Charley hit the southwest coast of Florida at Cayo Costa on August 13th as a Category 4. Frances followed, making landfall on the east coast at Hutchinson Island as a Category 2 on September 5th. Jeanne also hit Hutchinson Island as a Category 3 on September 26th. Meanwhile, Ivan hammered Pensacola as a Category 3 on September 16th.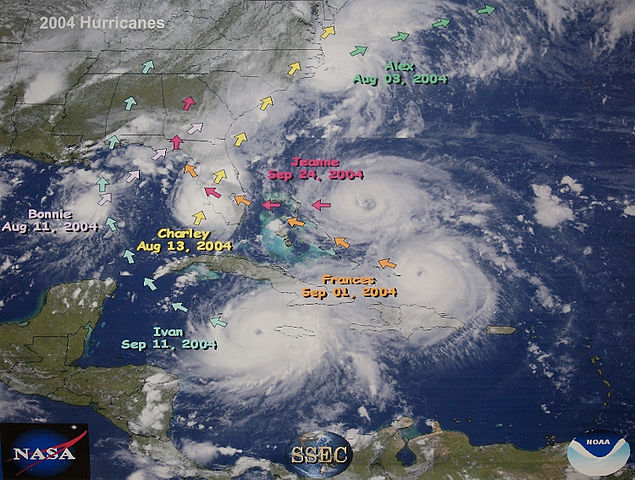 I remember the summer of 2004 as the summer to board up your windows and keep them that way. (We didn't actually do that, but some of our neighbors did.) With family on Hutchinson Island, we were obviously very aware of those landfalls. But we were even feeling some impacts in Tallahassee, which was unusual, at least for the period of time we lived there. The rains from Charley caused a massive pine to fall on our property. No real damage—just a moment of thankfulness and some vicarious thrills watching our crazy tree-remover guy. Then another one (Jeanne?) caused a neighbor's massive pine to fall over our bedroom. Fortunately it landed in the live oak that shaded our house, but all of the removal crews were in Pensacola because of Ivan. We slept in our guest bedroom for a couple of weeks, lest we wake to the sounds of being crushed. (Bless that gorgeous live oak; it held it the whole time.)
So is this something relevant to Sydney's world? It turns out, not in Panacea. I did the math and decided that the book concludes just as Charley is approaching Florida. But I will keep it in mind for the next novella, which will likely take place in New Orleans in late 2004. I know that this is pre-Katrina New Orleans (with family in New Orleans, that is a very real and clear demarcation in my mind). I also know that it's unlikely Sydney would drive to New Orleans from Tallahassee in late 2004. The Escambia Bay Bridge and I-10 around Pensacola were devastated by Ivan. Driving that way was a pain for a long time—it would be much easier to fly. (I've put some before-and-after photos on my soon-to-be-released Panacea Pinterest board because Sydney travels to Pensacola in that book.) I'm learning that I may be the master of Sydney's universe, but there are occasions when, to make things real in her world, I have to make them real to mine.
["Woman Holding World In Hands" by David Castillo Dominici on freedigitalphotos.net, FEMA Photograph 12110 by NOAA graphic from the FEMA Photo Library via Wikimedia Commons]