How's it going, Reader Peeps? I'm feeling a little scattered, a little behind, but we all are this time of year, right? Please say yes. 😂
You know, with the holidays, the plague of the moment… Here in East Hawaii, add in two simultaneously erupting volcanic eruptions that are maybe hopefully not so active right now, but still help create voggy skies and a roof full of starving solar panels.
All in all, it is definitely a recipe for distraction.
If you're going to be distracted like me, you might as well have something fun to watch. By fun, I mean it either gives you energy, or it gives you something to think about besides [see terrors of paragraph two].
Here are five Mystery and Thriller shows I've been enjoying recently.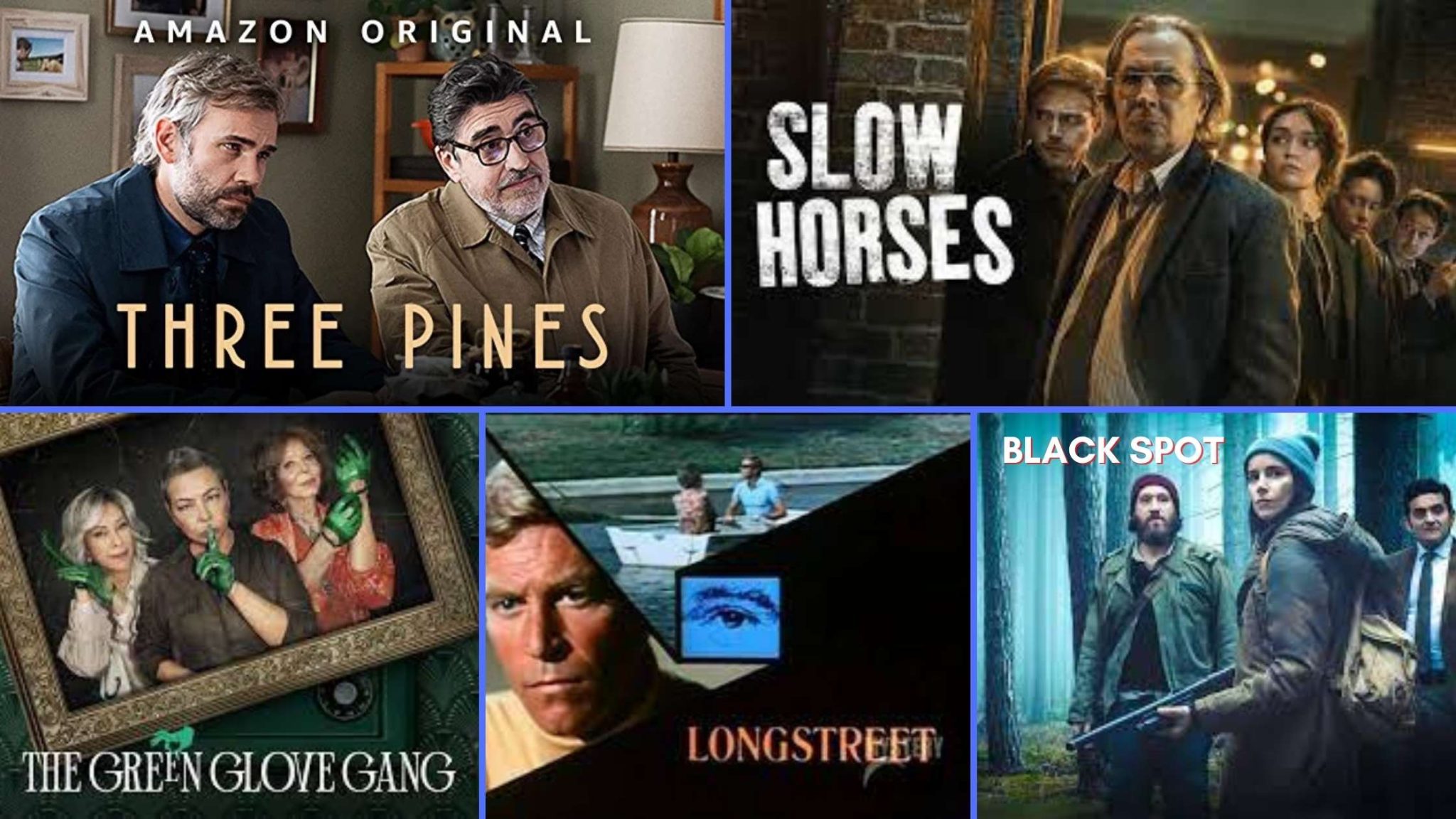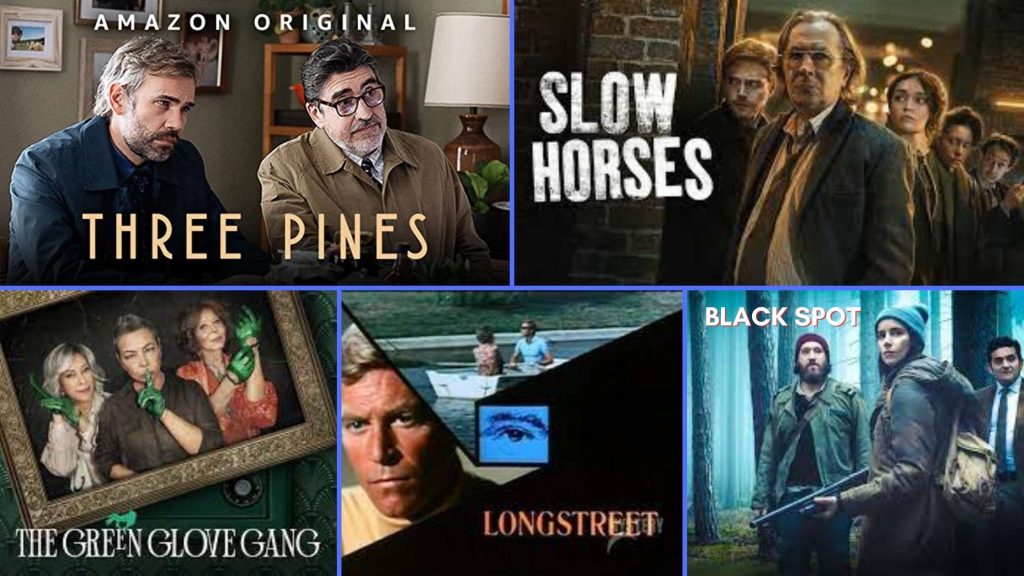 Some of these shows are dropping right now on streaming services, and some are even older than me! (Don't ask by how much.)
Caveat: at the risk of prompting Duh! outbursts across the internet, not everyone likes the same things.
I will forgive a show a few plot holes if I'm hooked by its characters, but woe to the show that betrays character consistency for the sake of plot. So here goes! Click on the title to see a trailer (with one dated exception).
I know I said Five, but I have to share Seven Shows since this is Sunday, right? Versus my Friday Five Lists. (I actually started this on Friday, but we've been slammed by thunderstorms for days, so it looks like I'm finally posting on Monday. 🤞)
I'll wrap up with two more Honorable Mentions, with an explanation of why they didn't make the top tier cut. Happy viewing!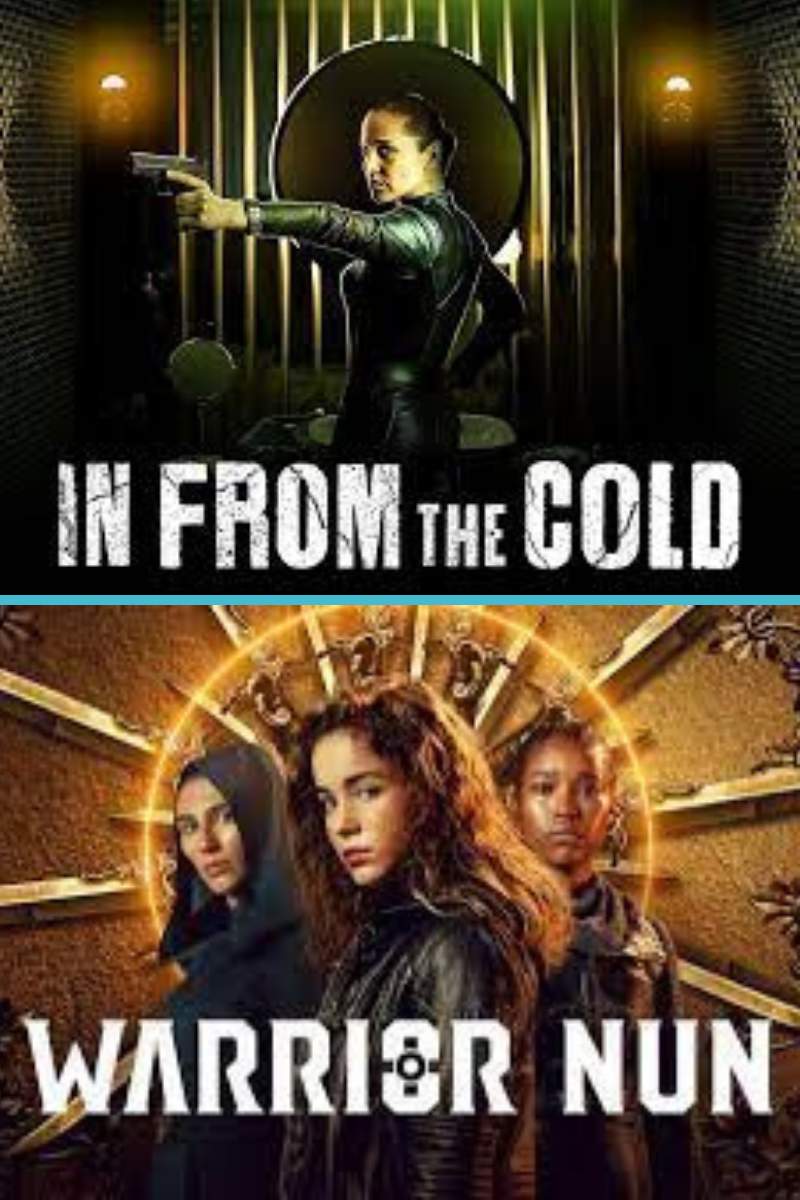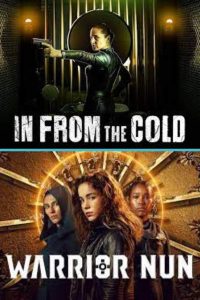 In From the Cold (Netflix): I have mixed feelings about this spy thriller show. (There is a sort of sci fi element, but it's really more like something Q wishes he had for Bond than inexplicable superpowers.)
Pros column: Madrid is gorgeous! It was a great way to practice my pitiful Russian language ear. (The actress playing the main character and many of the other actors speak it fluently.) And it features a forty-something mom protagonist kicking ass. That's what I'm talking about! But…
The Cons: the episodes felt a little uneven, as was the overall tone. And then there's the ending… let's just say I don't mind a twist, but I need to know if they played fair, and I have a sneaking suspicion they didn't. I'll try to reserve judgment if and until there is a second season.
Warrior Nun (Netflix) First off, I think the Spain tourism board has someone placed high up at Netflix. Wow! This one gives you the travel bug for both Madrid and Andalusia, Spain, while throwing in some Vatican City snippets. Of course they go to Vatican City, there's a Warrior Nun!
Hubs and I really loved this show and can't wait for Season 3. Why did I hesitate to include it? Because the genre is… I don't know, YA dark fantasy? Definitely not a mystery, but it's based on a manga comic, so it brings the thrills. That said, it actually doesn't start out in the direction I expected, and some people don't like that. It works for me; it's very grounded in the character, and the actress at the center of it all had me buying all in.
Bad news, though—I just found out Netflix cancelled Season 3, and I'm praying (yes, I went there) that another network picks it up.