Last time, I talked a little about the file frustrations in moving beyond Amazon to add my ebooks to Kobo, Nook and iTunes. In addition to a properly formatted book and cover file (which I believe for one of those retailers requires the sacrifice of a purple baby unicorn on the equinox), you also have to complete meta-data (book details) sections for each retailer. You'd think these would be straightforward, but if you're not careful your answers can come back to bite you in the 'ōkole. (See—we aim to improve your high-brow Hawaiian vocabulary on this blog.) When I put Back to Lazarus in paperback, I inadvertently ticked the term of address, "Ms." If someone looks up the paperback and clicks on the author name, no other books or formats will come up because they weren't written by a Ms. (Grrr…) Series name can be wily, too: was it A Sydney Brennan Mystery Novel or The Sydney Brennan Mystery Novels? It doesn't help that I've separated the novels and novellas into different series because: 1) I'd hate to find I bought a novella when I thought I bought a novel; 2) I didn't want to try to keep the numbers straight when the novellas are stand-alone and don't necessarily come out in chronological order with the novels; and 3) I just love to play with meta-data fire (or I'm a masochist, take your pick).
Something else that threw me on other platforms was the "Categories" section. Amazon has approximately a bazillion categories, and I have Sydney's books in Mysteries under Women Sleuths and Private Investigators. But Kobo and Nook don't have Private Investigators as a category. (Seriously, Technological is a mystery category but not Private Investigator??) So what other categories would Sydney's adventures fall under? They do take place in the Mid-Aughts (not to be confused with the maybe-I-oughts), but that hardly makes them historical. The South may feel like another country to people living in other parts of the United States, but that doesn't make them international. A glitch in the Kobo system put Lazarus in Espionage. Nope, definitely not that either. They're not Cozy Mysteries, or Legal or Police Procedural. Hmm, hard-boiled? There are some pretty dark, violent moments in Lazarus, and maybe even more so in the upcoming The Perils of Panacea. I think Sydney's humor is consistent with hard-boiled (hard-boiled detectives should definitely be smart-asses if they can help it), but is she cynical enough? Then again, does that still matter? Hard-boiled makes me think of Chandler and Hammett—classic gritty urban stories with femme fatales. What does hard-boiled mean in the 21st century?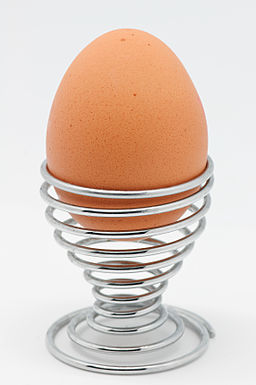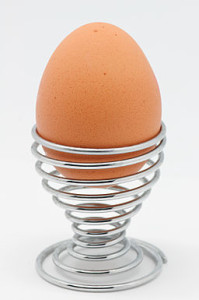 Perhaps hard-boiled is like Justice Potter Stewart's characterization of obscenity–we know it when we see it. I trolled around the Hard-boiled Category on Kobo to try get a better sense of what it means to today's readers, or at least to todays' publishers. James Ellroy, the man who brought us Black Dahlia and L.A. Confidential—that makes sense. But Donna Leon's Commisario Brunetti mysteries surprised me. I would have put those in International (set in Venice, they're wonderfully atmospheric). They were also placed in LGBT, for no reason I can see, so maybe it's another software glitch. I recognized Ian Rankin's Inspector Rebus and Lawrence Block's Matthew Scudder novels—okay, those make sense. Then I stumbled across John D. MacDonald's Travis McGee backlist. The world got a little fuzzy for a while, as my BUY clicker finger clenched in a rigor mortis of frugality. Keep scrolling, Judy… Robert Crais, Robert Parker. The recognizable names were pretty dude-heavy, which I guess should be expected, but I did see Sara Paretsky and J.A. Jance (the Beaumont novels, but not her other series). I love Dennis Lehane's Kenzie and Gennaro Boston P.I. series (and anything else he's touched; I would read the man's dry cleaning ticket), but they weren't in Hard-boiled, nor was James Lee Burke's Dave Robicheaux series.
I spent a while longer searching the Internet at large, trying to nail down what constitutes hard-boiled today. Academic stuff focused on the historical rather than modern interpretation of the genre, and informal lists were all over the place. Ultimately, I decided I'd wasted more than enough time and opted for not hard-boiled. So what do you think? Is she or isn't she? And what relatively recent (say from the past 25 years) mystery fiction would you classify as hard-boiled? I'd love to hear your thoughts.
Who, among today's mystery releases, would you put in hard-boiled? You can chime in with suggestions in the Comments below… 
[Boiled egg in spiral cup by Marie-Lan Nguyen and 1941 Maltese Falcon trailer still via Wikimedia Commons]