Happy Saturday! I'm just popping in to share something with my audiobook peeps and anyone else who needs something engrossing to listen to while pretending to listen to something or someone else. Remember those holidays coming up…
🥂 🎧 Prodigal is a featured deal in Chirp's newsletter this month—woo hoo! 🎧 🥂
Okay, now that I've stopped happy-dancing, let's take a step back and unpack that announcement.
First, what is Prodigal?
Most of you are fans of my Sydney Brennan PI Mysteries, but I've also written an Appalachian crime thriller series, the Dead Hollow trilogy. Mwah-ha-hah!
The obligatory mwah-ha is because these books have a dash of woo-woo. You know, paranormal. Or maybe it's supernatural? I don't know—the weird stuff…
Hey Mildred, I think she's trying to say there's a psychic!
In fact, there is at least one psychic, and some other goodies to send shivers up your spine, but it's all grounded in an otherwise "realistic" world. (One where I was born and raised, incidentally: West by-God Virginia.) And Prodigal is the first book in this supernatural crime thriller series.
Second, what is Chirp?
Chirp is the audiobook offspring of discount ebook newsletter BookBub. Both services are free, and both are perfect for trying new authors, getting your favorite authors at a great deal, or just indulging in a good, old-fashioned impulse buys. (If purchasing something that won't end up in a landfill can be old-fashioned.)
BookBub advertises ebooks available on the major retailers (just click through), but with Chirp you buy audiobooks directly from them. There's no subscription fee, the everyday prices are reasonable, and there are piles of deeply discounted titles every month.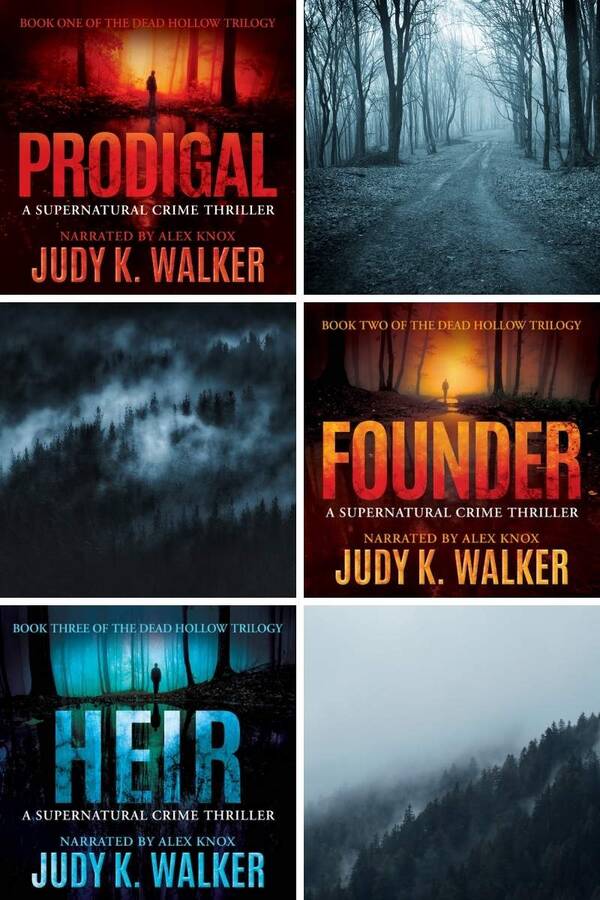 Chirp's daily email highlights their featured deals in the categories you choose. You can stream or download your purchased books, and Chirp is available as an app for your device of choice or through your browser.
Now that we're on the same page…
You can grab the Prodigal audiobook at Chirp for just $1.99 through December 4, 2021!
The other books in series, Founder and Heir, are on sale as well.
Get the entire psychic crime thriller trilogy for $11.97!
That's 35+ hours of heebie-jeebie storytelling at 69% off the regular price.
One reviewer said the audiobooks are perfect for zombie runs, which I don't think is running from actual zombies, but I wouldn't swear to it. Either way, don't forget to charge those earbuds.
Also, I'd bring duct tape. You can't go wrong with duct tape.