The week is slipping away and I feel like there's something I should have mentioned. 🤔 Oh yeah. If you're a Sydney Brennan fan, but never quite got around to reading that other series she writes, this is your opportunity…
Prodigal, Book One in the Dead Hollow Trilogy, is just 99¢ this week!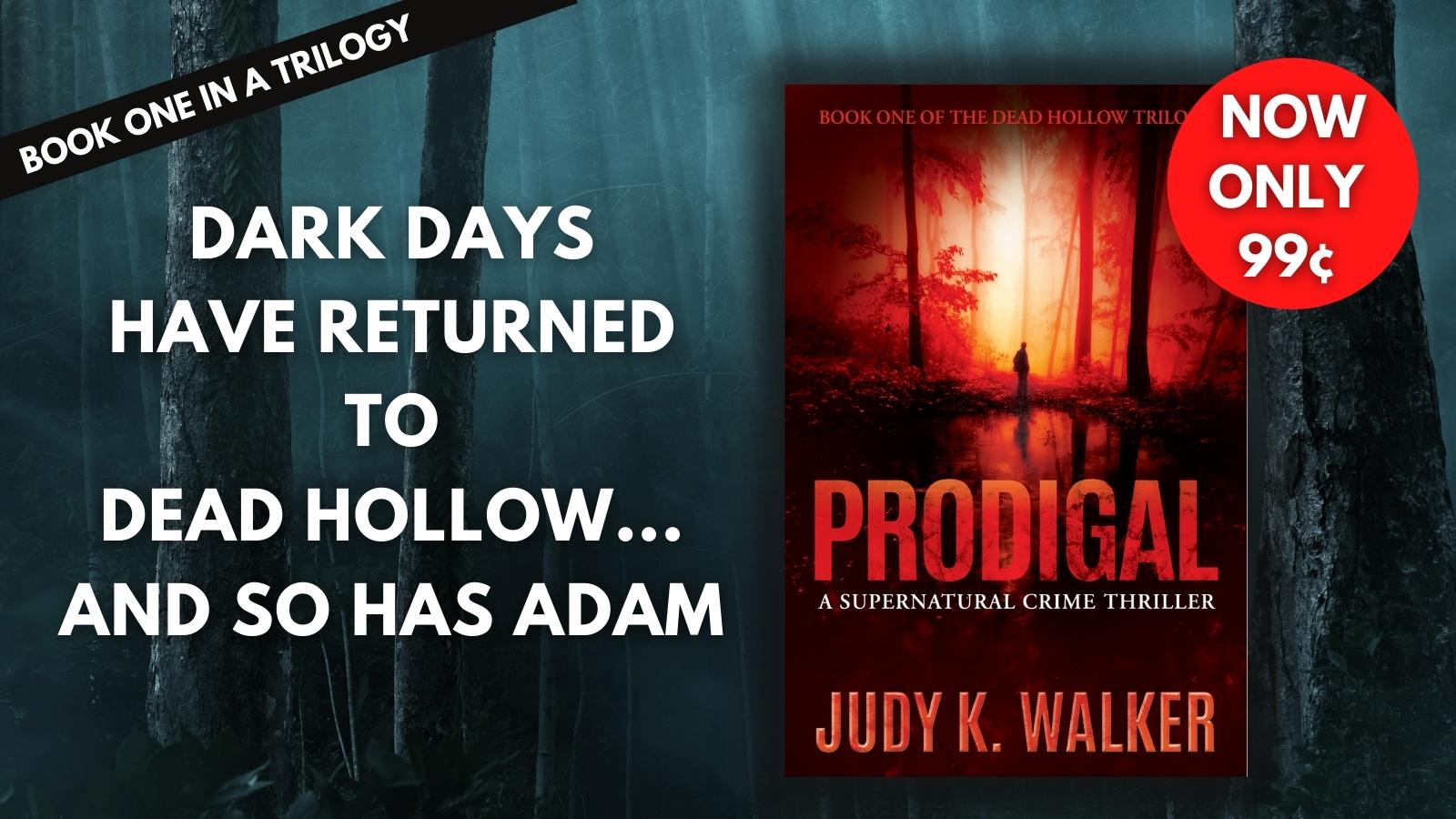 The series name—Dead Hollow—should be a dead giveaway, but these books aren't Private Investigator Mysteries like Sydney Brennan. I like to call them crime thrillers with a dash of woo-woo, woo-woo meaning a psychic and some other weirdness here and there to give you shivers.
I noted in the Acknowledgments of the final book (it took me that long to figure it out) that Sydney Brennan is the series of my head, and Dead Hollow is the series of my heart. They're not for everyone, but I will guarantee some of you will love this series. I know because you've told me.
So if you haven't tried it, now's your chance! Click here to find out more, and here for all retailers. And did I mention the audiobook is also 99¢ on Chirp? 😉