I mentioned last week that I've been swamped by a bunch of behind-the-scenes stuff.
Pssstt… guess who'll be featured by BookBub tomorrow. 😳
Scary cool, huh? Cross your fingers that I have a good run. And if you have not yet picked up the first Sydney Brennan Mystery Back to Lazarus for free, do so now because I will be making it a paid (albeit modestly so) book soon after the BookBub runs. I'll share more on that and some other changes in a future blog post. But today, I have something fun!
Speaking of free things, let me spin you a scenario… you're a little cash-poor at the moment thanks to the holidays. And yes, you've got unread books on your e-reader, but it's a New Year! Which means you're jonesing for something new, something different by someone you've never read before. I think I can help with that.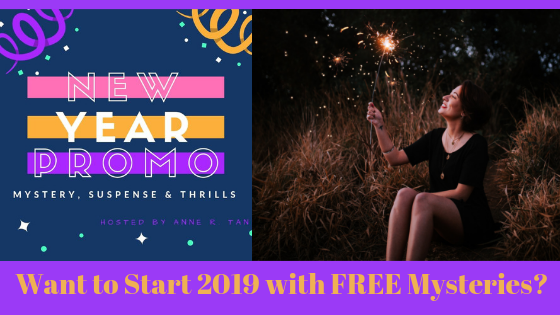 You'll find 66 Free Mystery, Thriller, and Suspense Books, including my Sydney Brennan novella Secrets in Stockbridge. At least, I think it was 66. I was distracted by all the pretty covers as I scrolled through, trying to count. There's something for every reader and something for every reader mood, from cozy to dark crime, historical to supernatural. Maybe you'll find your next favorite author. Well, second favorite author. 😉