Finding Your Way Around my Lair Website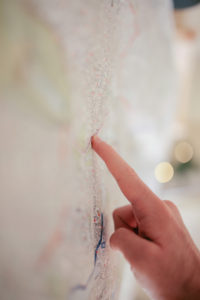 Feeling a little lost? I'm a Mystery and Thriller writer, and you've landed on my website–welcome. Find out more about me and what led me to write about killing, kidnapping, or otherwise inconveniencing people in the About Me section. To check out my books, choose the heading for Tallahassee Private Investigator Sydney Brennan Mysteries or the Appalachian thriller Dead Hollow Trilogy. The associated Dropdown menus also give you access to Bonus Materials, including Book Previews, Cut Scenes, and other Extras.
I update my Blog regularly, with topics ranging from Stories I Love (mystery book, movie, and TV show recommendations), to book research, to my adventures in writing and publishing and life in general. I also share Magpie Moments, shiny bits of real life that were tucked, magpie-like, into my fictional worlds. If you're looking for something and don't want to skim every post, you can search from the sidebar or take advantage of the Categories dropdown there to read about specific books or topics.
How about a Free Book and Free Short Story from my Sydney Brennan Series? Go to the aptly named Free Book heading. Sign up for my Reader Group to get monthly updates about the latest book releases, promotions, and free giveaways. And if you're still lost or just want to say hi because you were in the neighborhood, drop me an email at the Contact tab. Aloha!
Follow me on Social Media: