I'm dog-wrangling (the basics: poo, pee, and food), dodging internet-killing heavy bands of rain, and up to my eyeballs in edits (eyeball height is about 60K words, but I've cut a couple K), so I'm going to keep this post short and sweet. Like me.
Fine. Sweet-ish.
Tangent for Writer's PSA/Confession: I am currently a Lousy Correspondent.
Apologies to everyone who has emailed/FBed me lately. Thanks to unreliable evening internet and MY LIFE I am so far behind. But I will get to you. Because I am sweet-ish. Back to our regularly scheduled program…
The Cover Reveal.
I made a promise last post, and I try to keep my promises so long as they won't keep me up at night or land me in prison. I believe this one is safe on both counts.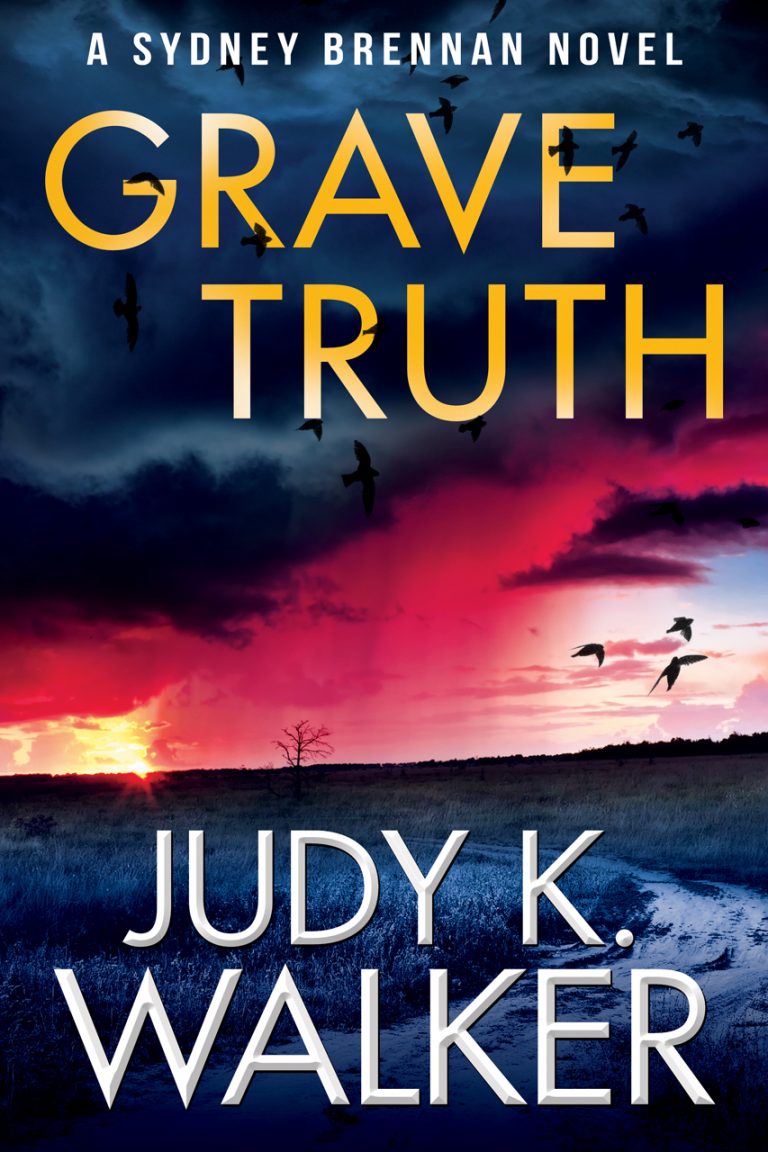 As I shared with my Newsletter Peeps (if that doesn't include you, why doesn't it?), I decided to go in another direction on the cover for the new Sydney Brennan book, Grave Truth. I love my covers, and the model we've used so far is practically the physical embodiment of Sydney, but it was time for an update. Something that still hints Syd's adventure, but in a more 2019 way.
So here it is, Ladies and Gents…
Ain't she shiny?
I loved this new cover so much, I decided to update the previous books sooner rather than later, and my cover designer and I have been having a blast. She has finished the novels, and we'll be tackling the novellas next.
I have to admit, it hurts saying goodbye to Back to Lazarus. That will probably always be my favorite cover. Which brings me to my second (not entirely tangential) Tangent of this post.
Tangent #2: The world is a smaller place with Etsy, and no, I don't need an intervention. Yet.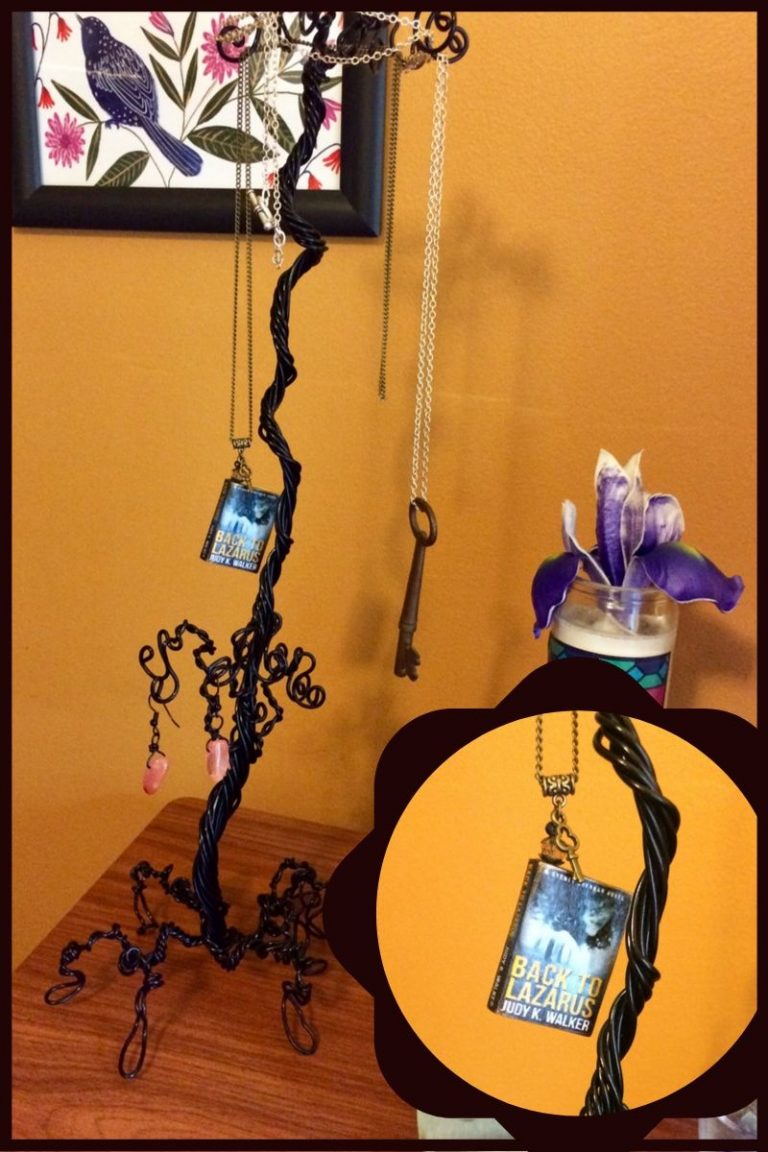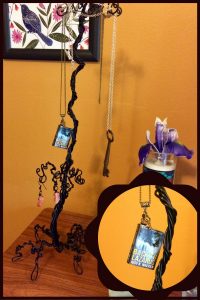 Earlier this summer, I was pleasantly surprised to find a package waiting for me at the post office from Bulgaria. Its contents: one of the coolest birthday gifts from one of the coolest friends… a Back to Lazarus pendant, ceramic made to look like a tiny paperback book. How amazing is that?
But wait, it gets better.
I decided I needed a little jewelry tree to hang my new pendant and the Dead Hollow-inspired skeleton key my husband gave me for Christmas, on my desk. Something tall to accommodate the long chains.
I dove down the Etsy rabbit hole and found this cool one made from wire that didn't cost an arm and a leg in Hawaii shipping (the artist also does "jeweled" trees and amazing spiders). I go to check out and discover… she lives in Varna, Bulgaria. The very same town the pendant came from. 😱
Yes, for realsies. I know, sounds like the twist of the coolest and least gruesome psychological thriller ever.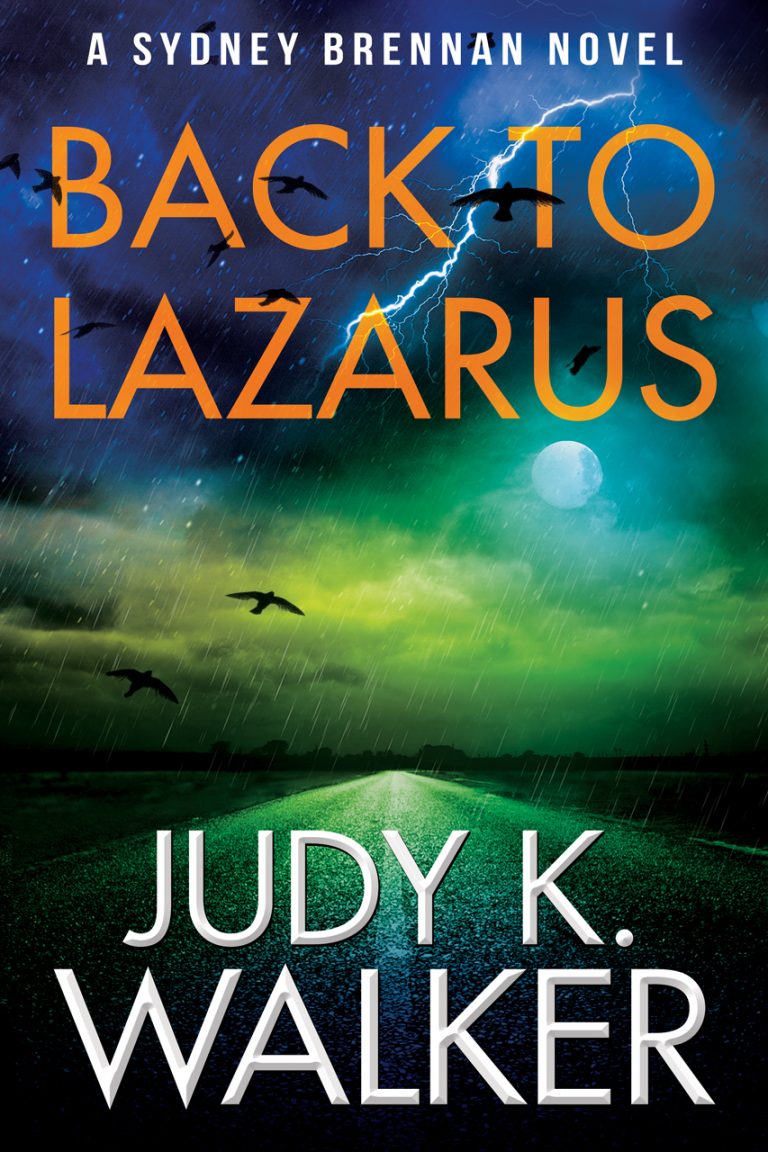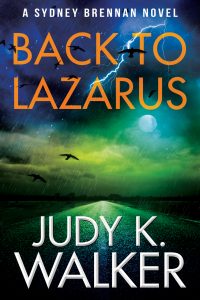 Okay, back to our cover business and the lovely new digital wrapper for Back to Lazarus…
What do you think?
I'll share the rest of the covers with you when they're finished, and I'll be switching out the covers on all retailers soon, starting with Back to Lazarus.
I will also be returning Back to Lazarus to its regular price, $3.99. So, if somehow you haven't picked it up yet and want to snag it for 99 cents (or its Bulgarian equivalent), do so now. Retailers are standing by. 😉