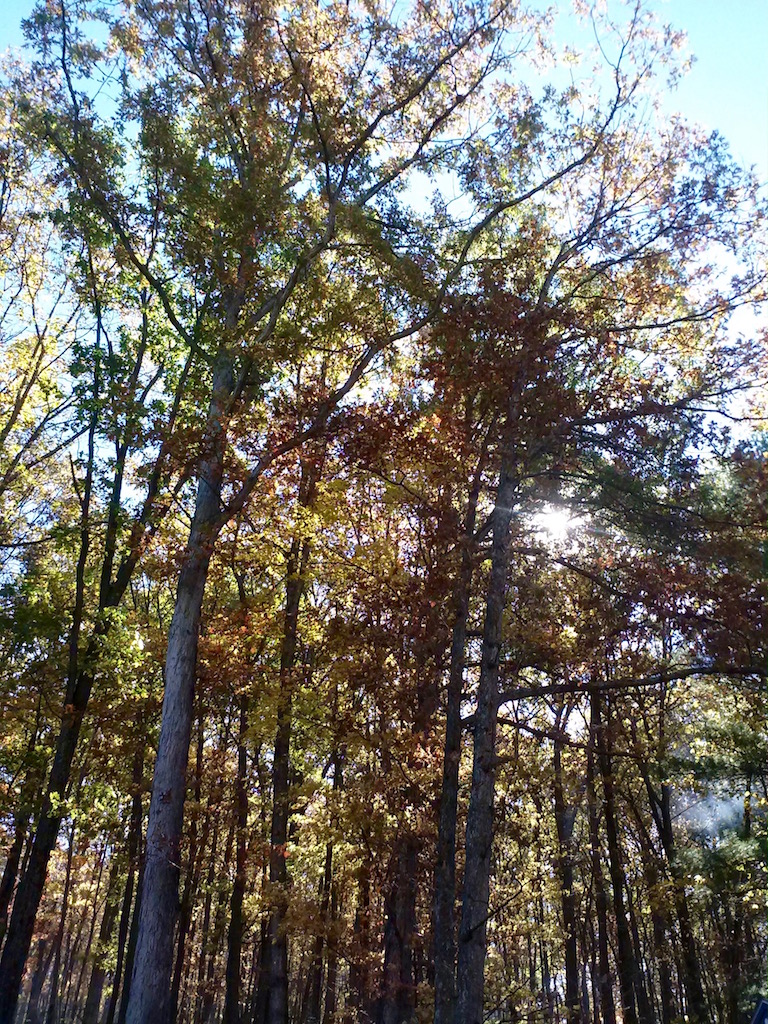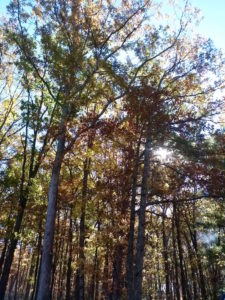 This is a "pre-recorded" blog post because I'm currently in the midst of a quick visit back to my hometown in West-by-God-Virginia. (Not to mention, mostly without internet.) You may recall that my upcoming new series, the Dead Hollow Trilogy, is set in a fictional Appalachian town, so this visit isn't just about potato candy and apple butter. (Mmm… potato candy. Apple butter.) As much as I'm looking forward to spending quality time with friends and family, I'm also looking forward to grilling them. Interrogating them. Picking their brains about all the random bits and bobs that have come up for me so far, and everything I can anticipate for the next two books. For example, do you soak your venison before you cook it? What do you use for extra weight in the trunk of your car come winter? How hard would it really be to… no, sorry, can't share that—it'd be a spoiler. 😉 But you get the idea.
Then there are the actual physical descriptions. The fictional town of Cold Springs is not simply my hometown by another name, but I have borrowed a lot from my experiences growing up. The same is true for the landscape surrounding Cold Springs, including the setting for some pivotal scenes in Prodigal. I've pulled from my memories of places all around the state to create someplace entirely new. I'm hoping to take a field trip or two and share some pictures of settings inspiration with you in an upcoming blog post. Technically, we'll be arriving a month or so late in the year for scoping things out (Prodigal, the first book, begins in October, and the next two books over the following weeks), but better late than never.
I suspect anyone who has left the place he or she grew up has three lists: things you remember fondly, things you're glad to be rid of, and things that are a mix of both. For example, I always miss the landscape, the rolling mountains thick with forests softening the rocky edges. I both remember fondly and am glad to be free of living somewhere where everyone knows everyone. It feels simultaneously cozy and claustrophobic. As for things that I am purely happy to be rid of… I have a confession to make. I'm not a fan of country music in general, but I hate that song. What song? Oh, come on, you know the song. The West Virginia song. I will not type its name, but here's a link if you really don't know what I'm talking about. Or you're a masochist.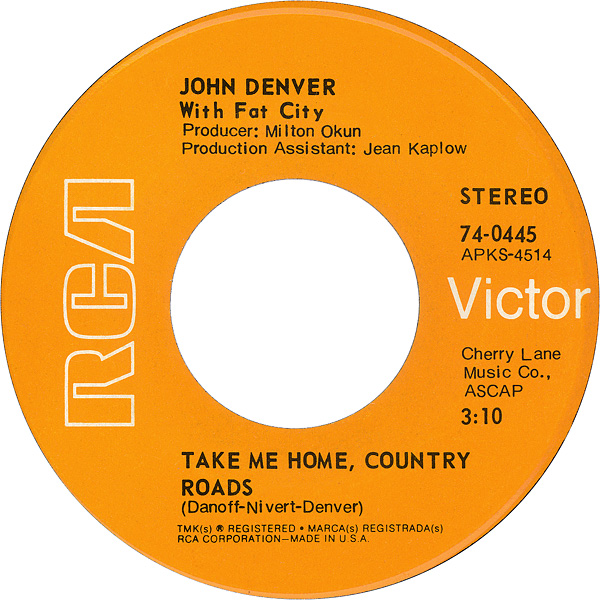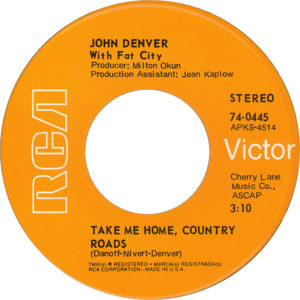 You have to understand, I was never a John Denver fan, and I heard The Song all the time growing up in West Virginia. Of course, once you leave the state, if you're foolish enough to admit to someone where you're from, there's a fifty-fifty chance they'll feel compelled to sing The Song to you. Okay, admittedly just the chorus, because no one knows the rest of the words. The risk of singing increases with the amount of alcohol consumed by the other party. I do have fond memories of being serenaded by a few guys on a roof—was it my freshman or junior year of college?—until campus security came and busted up the fun. But generally, The Song pushes my buttons.
When I lived in Tallahassee, an attorney I worked with pranked me by taping photocopies of a John Denver Greatest Hits album cover all over my office. Some of them were in places I wouldn't immediately discover: the back of my office door, the pull-out writing tray that used to be required on every lawyer desk (it was in the Bar oath), inside the lid of banker's boxes full of files… With years of distance, I have to admit, it was a damn good prank. I just wish I could remember what I did in retaliation. Or provocation. 😉
Now that I've had a few decades to make my peace with it, I can laugh at the fact that I can't even escape The Song in the middle of the Pacific. It's actually very popular here in Hawaii (which feeds into my theory that rural Hawaii and rural West Virginia have more in common than you might expect), and the late Israel Kamakawiwo'ole (Iz) did a tweaked cover I can almost stand to listen to. Now if they'd just catch on to potato candy here…