Getting tired of the same old NCIS-Boca Raton or Law & Order ASPCA? You can check out my Stories I Love posts for recommendations, or read on…
The hubs and I have been incredibly fortunate during the pandemic in many ways, but we haven't seen our families—or much of anyone or anything else—in over a year. I'm sure many of you can relate.
On top of that, we're both the kind of people who need periodic exposure to new things to maintain our sanity. So how have we kept our household from turning into a lurid headline or a Stephen King story?
One sanity-saving hack—foreign languages. My husband, a good New Orleans boy, was already diving deep into French pre-Covid. He started with the app Duolingo, but keeps experimenting with books and tutors and chat groups and adding more layers of learning all the time. Approximately 230 days ago, I joined him on Duolingo. I can be this precise because that's how long my Duo streak is. 😜
Learning French would have made sense. We've had an amazing time visiting Paris together, often daydream of returning, and in the pre-Covid days were eying a couple of potential trips with family, either a France barge trip or a jaunt up to Quebec. (I've been to Montreal once, back when I was in college in Massachusetts and still owned the requisite black turtleneck.) But I couldn't just study the same language as my husband. So of course I picked Russian.
My husband is On A Mission with his studies, whereas I'm mostly just trying to cut back on my evening Twitter doomscrolling. I hadn't branched out much from my language app, until last week. Bored and antsy and experiencing a period of functioning internet, we were browsing Amazon Prime TV.
And there it was, a crime show I'd added to our TBW that looked interesting and happened to be in Russian with subtitles… The Sniffer.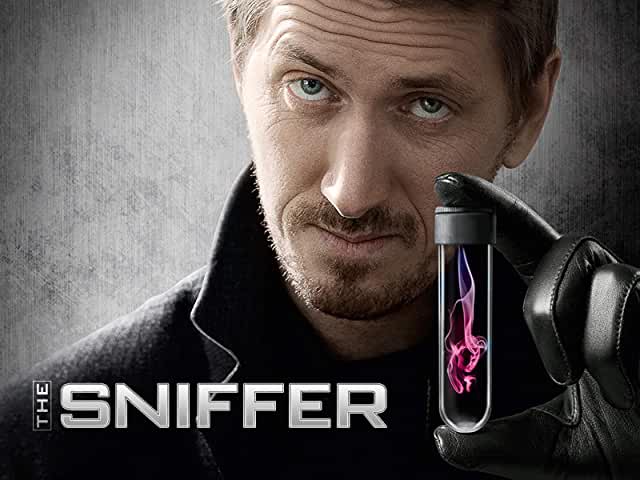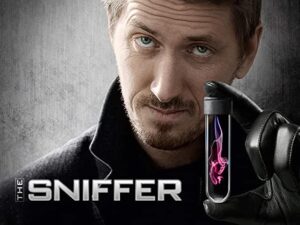 Think of The Sniffer as Sherlock Holmes meets Deputy Dawg. The Sniffer, our never-named misanthropic protagonist, uses his incredible sense of smell to help a cop—who seems to be the closest thing he has to a friend—investigate crimes.
[Note: Sydney Brennan super fans may recall someone accusing my PI of having Deputy Dawg leanings herself in Back to Lazarus.]
We watched The Sniffer hoping to see something of Russia. It turns out the show is popular in Russia, but it's actually a Ukrainian series, and the first episode takes place almost entirely indoors. Even a paintball Battle Royale took place in a warehouse.
If setting was skimpy, the first episode didn't have much in the way of plot, either, but it was engaging nonetheless, both to watch and to talk about. For example, the introductory scene takes place on an airplane, and could almost feel at home in an episode of House, M.D. The main character has a muscle car that might feature in The Fast and The Furious and lives in a huge, immaculate modern space. (With the requisite Sherlockian test tubes, of course.) His cop friend is a ladies man (or would-be ladies man, I'm not sure which) who eats all the time, including the most pathetic-looking hamburger I've seen outside of a child's play kitchen or a competitor's fast food commercial.
In other words, The Sniffer's world felt surprisingly familiar.
Why, we asked? Could we glean some cultural significance from this? Is there a Russian/Ukrainian version of the American Dream, tied into magically becoming an oligarch the way ours pays fealty to the lottery? Maybe Russia and the former states of the USSR aren't as different from us as we thought, or are just different in unexpected ways. Or maybe there was even a bit of subtle middle finger from Ukraine to Russia. It was honestly fun speculating with no basis for knowledge. (Our internet had probably gone out again by then, or I would have been mad googling.)
The next night we tried the French crime show, Spiral. It was a pretty jarring transition, and not just because of the language difference.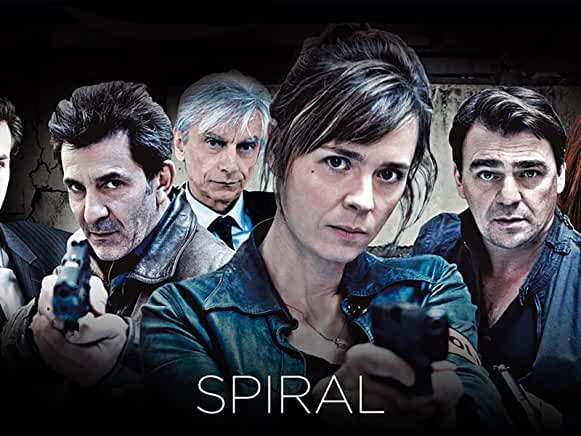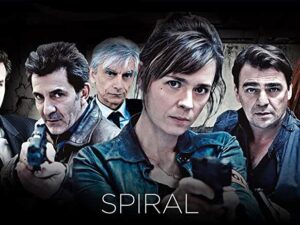 The Sniffer's self-contained episode felt relatively light, while the first installment of Spiral's season-long case was gruesome, with a capital eww. Hmm… a lengthy autopsy of a disfigured corpse when you have to look at the screen for subtitles. Yeah, not so much.
I have a stronger stomach about such things, so reading them aloud was my job. Imagine several minutes of banal dialogue interspersed with, "Don't look," and "Still don't look," followed by a queasy, "Oh, definitely don't look!" 😂
Another incongruous things about Spiral: we later learned it was released in 2006, but could have sworn it was from the 1990s. I seriously coveted the female lead cop's reasonably cut jeans (i.e. bootcut rather than skinny). On the other hand, many of the exterior shots of Paris had surprisingly poor, outdated-looking video quality. And then there was the sexism…
If The Sniffer's seeming affection for stereotypically "western" or capitalist trappings prompted discussion, with Spiral we kept getting hung up on the significance of sexist turns of phrase or totally inappropriate workplace behavior. We wondered, is the character doing that because he's an asshole? Because it's a commentary on the criminal/legal system he represents? Because that behavior was still acceptable in 2006, or because it was acceptable then in France specifically? And is it still?
The thing is, it doesn't really matter. Will we be visiting Russia—or Ukraine—any time soon? Definitely not. France? Another negative, unless you count eating a fancy cheese from the health food store.
But both shows did more than provide new excuses to sit in front of the TV. They made us think. Which is a significant accomplishment during these Covid Times.
I'm still looking forward to a second Sniffer. And for what it's worth, the second episode of Spiral was much less graphic (though it did offer glimpses of another disturbing victim). I don't love it so far, but a lot of people do, and I would try a third episode. 
If you're interested in a little armchair travel, the international crime show possibilities are endless, but access can sometimes be tricky.
We haven't quite cracked the nut of non-streaming options yet, but we have requested some foreign language DVDs from our local library to hold us over on heavy rain (i.e., no internet) evenings.
Favor a particular streaming service? Then I'd recommend using that as your focus. Still not sure where to start? Mystery Tribune is a stellar source of Ultimate Lists for reading and watching. (And flash fiction.) They do annual roundups of thrillers and crime shows by service (Netflix, Hulu, Acorn, etc.), while other lists highlight theme, country, language, etc.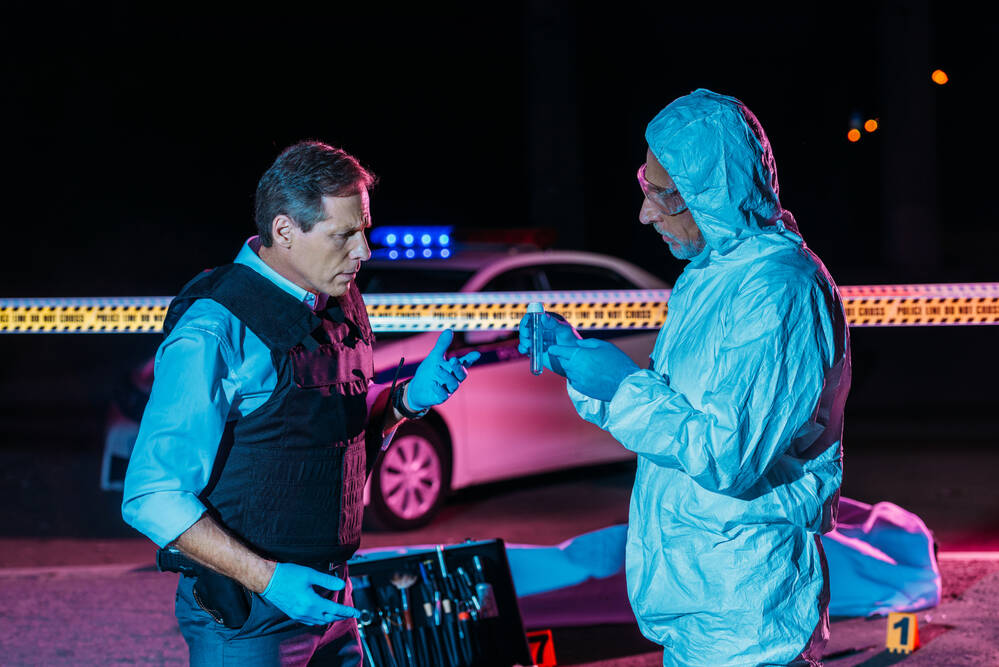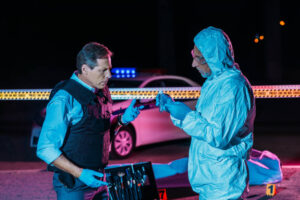 As I write this, the most recent features on Crime Fiction Lover include profiles of crime shows from Germany, Denmark, Finland, Sweden. Scrolling to the bottom adds Italy and Norway. Most of CFL's profiled shows can be found on the foreign language drama channel Walter Presents, which at the moment is available with Amazon Prime (as a PBS Masterpiece partner), Roku, and Comcast Xfinity.
If you're coming at this from the language learning perspective, Second Half Travels has resources for students of French, German, Russian, Portuguese, and Spanish, like which television series in these languages are available on streaming services. The itinerate web mistress Ingrid even includes useful slang you'll encounter, say flic for cop in the show Spiral. The comments section can be a goldmine of information as well.
If you don't have a streaming service (and you're not easily distracted from your goal), YouTube is a good resource. For example, many of the Russian shows highlighted on Second Half Travels are also available on YouTube with subtitles.
Finally, if you're like us and have monthly data caps on your internet plan, you can adjust your settings to stretch your data. For example, this Guiding Tech article provides tips for our device of choice, the Fire TV Stick. It also includes a link for how to reduce Netflix data usage, but a quick search should turn up more posts than you'll ever need about maximizing your particular streaming situation.
I hope this encourages you to dip a toe into bloody international waters. Just make sure it's one you won't miss. 🔪 😉