Time for another installment of Magpie Moments, sort of. In this case, I haven't stolen a specific bit of experience, but rather just a sense of place.
I slid my butt forward until my slouching form barely remained in the chair and sighed. "Right now, I'm worn out. I've been beaten up, shot at, and lost my best underwear. It's time for a little retail therapy, maybe a few days at the coast with a good book. I'm heading home, boys."

"Now?" Mike asked. He might be reading me too well.

"If I leave now, I'll be home in time to make all the arrangements tonight and head to St. George Island tomorrow."

-Back to Lazarus

*  *  *  *  *

"Oh my God, Renee—we should totally do it! We can be in Carrabelle in no time, or better yet, St. George. Come on, I'll drive. I just bought a little Miata—" blatantly untrue but it was the only two-seater convertible I could think of on short notice, "—and I'm dying to try it out. What better place to take the top down than on 98?"

U.S. 98 runs along the coast south of Tallahassee from Alligator Point to the St. George Island bridge at Eastpoint and beyond. The narrow two-lane road is bracketed by gradually disappearing long leaf pines and increasing numbers of vacation rentals, but there's still a nice view of the Gulf and bays, with long stretches of shallow water broken only by relics of long- and recently-gone piers and the occasional fisherman in rubber waders. I was so caught up in the fantasy, I could smell the salt in the air and see the moon reflecting off the glassy water. That is, until a hand squeezing my elbow hard enough to bruise brought me back to the sad funk of Cooper's.

-The Perils of Panacea
Poor Sydney is always talking about heading to St. George, but she never quite makes it. If you're looking for a bit of nice sandy beach and plenty of room to turn the pages of your favorite novel without bumping elbows with your neighbor, you could do worse than St. George Island. Or at least, you could about eight years ago; I'm not sure how it's fared in the last decade of hurricanes and development.
My husband and I "discovered" St. George back when we were living in New Orleans. It was a long drive for us then, with the last hour or so being the longest part. Kallisti, our fantastic, four-legged companion at the time, would begin whining as soon as we left the interstate. But that was the major selling point for us: dog-friendly rentals at a dog-friendly beach. (By the way, the island of Hawaii is just about the least dog-friendly beach place I've ever been. This despite the fact that all of the dogs are local, because good luck with the canine quarantine and flights. Go figure.)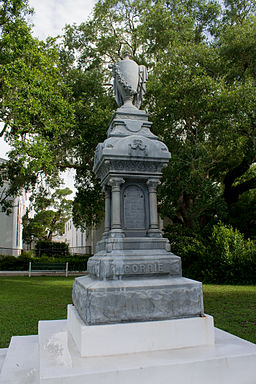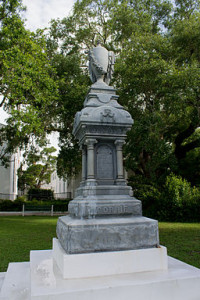 Coming from New Orleans, we passed by Apalachicola, which has some cool historic spots. (Apologies for the pun.) That is in part thanks to John Gorrie, a 19th century pioneer in ice-making and air conditioning; you'll see his name on bridges and monuments scattered around Apalachicola. The town also claims to be the oyster capital of the world. Not super compelling for me since I'm a long-time vegetarian and oysters are not the seafood that would make me backslide. Crab legs, on the other hand … But I would like to go back and spend some time checking out the sights in Apalachicola. Back in the day, we just zipped past the town's Victorian buildings (not nearly as special if you're arriving from New Orleans). We were a couple of humans and dog on a mission: hard-core beach napping and reading and generally being left alone.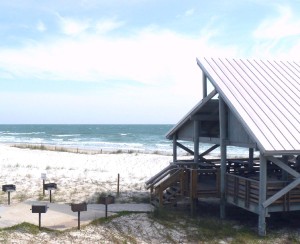 When we moved to Tallahassee, St. George became a day trip option at less than two hours each way. Once my mom came down and rented a place for a few days and we spent Thanksgiving there. It was freezing (by north Florida standards) and my husband and I ran into the ocean wearing sweatpants. By that time, the condos had filled in even more, so we'd usually head over to the State Park for day trips. Driving to the far end of the island, the structures fall away in favor of grassy dunes and reedy flats, and the meaning of "barrier island" becomes clear. Of course, in 2005 even more structures fell away when the island, including the state park facilities, got hammered by Hurricane Dennis. Ahh, Florida. (And Alabama, Mississippi, Louisiana, Texas, Georgia, the Carolinas, Hawaii …)
[John Gorrie Monument by Balon Greyjoy, St George Park by Tim Ross, and Eastpoint to St George Island bridge by Ebyabe, all via Wikimedia Commons]