We haven't talked about food for a while, so I thought it was time. Or maybe I'm just hungry.
I took a wary bite. The last dish my sister prepared for me was probably a bowl of cereal, so I was pleasantly surprised. "I'm usually not a fan of chilled quiche, but this …"

"I know," Lisa said, smiling. "It doesn't just taste like cold eggs with some cheese thrown in. It has depth and subtlety."

"And sausage." My eyes twinkled. "Of course, I should be easy to impress. Thank God mom never tried quiche. We'd have all ended up in the hospital with salmonella poisoning."

"Only if we'd been dumb enough to eat it." Lisa smiled. "She did make one thing that wasn't half bad. The casserole with the leftover burger rice stuff we never ate—"

"And Bisquick and cheese!" I said, polishing off the last of my quiche. "My, but we did have a sophisticated upbringing."

-Chapter Two, No Safe Winterport
Who doesn't have one of those childhood recipes that was the best thing ever, but makes you cringe a little when you track it down as an adult and see that it takes a cup and a half of butter? Or it comes in a box and the first twelve ingredients aren't pronounceable to anyone who doesn't have a degree in Organic Chemistry.
That said, the origins of this Magpie recipe hearken back not quite to my childhood, but rather to my young adulthood.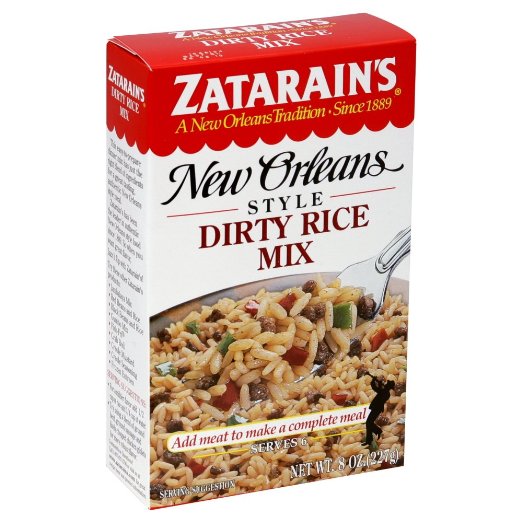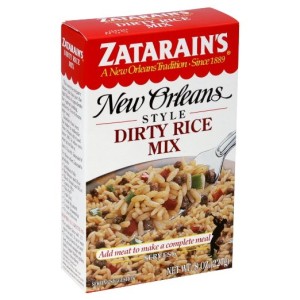 I was living in New Orleans at the time, which is where I was introduced to Zatarain's.
Let me be clear, there is no contest: my mother-in-law's red beans and rice wipes the floor with Zatarain's.
But when you're not back for a visit and you're not that motivated to make dinner, you could do much worse than Zatarain's from a box. (And you can find it on the shelves in Hawaii, and apparently even on Amazon.)
Of course, Zatarain's has a whole line of products, from breading mix to seafood boils to jambalaya. You wouldn't think they'd find a place of honor on a vegetarian's pantry shelves, but you'd be wrong.
A favorite, occasional lazy indulgence in our house is Zatarain's Dirty Rice mix, made with vegetarian burger crumbles. But, like most savory foods, even this lazy indulgence can be transformed by the power of eggs and cheese.
One evening while I was still in law school, I was antsy enough (probably procrastinating on the next day's reading) to try making something different for dinner, and I'd made a monster box of Dirty Rice the night before. My eyes fell upon a box of Bisquick. Now, that is the true mystery in this story: why there was a box of Bisquick in our house. 😜
My husband is the From Scratch person who feels the need to interrogate me about cooking procedures on the rare occasion he makes something from a box. In particular, he is (in)famous for his pancakes, made from scratch and so dense they are their own element (check the Periodic Table if you don't believe me).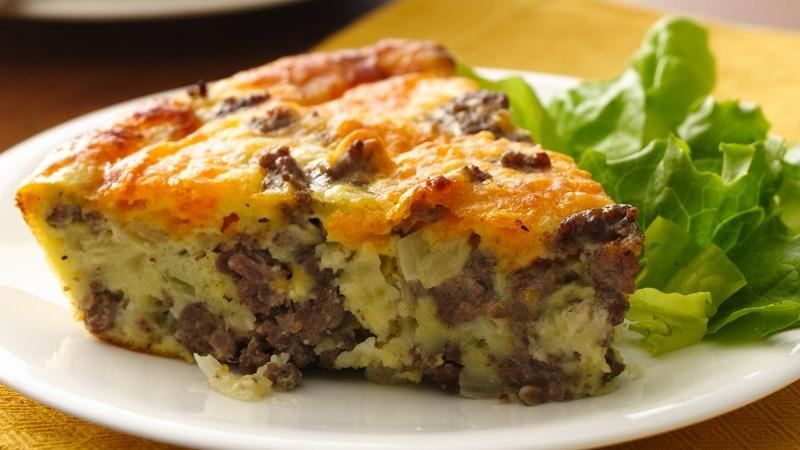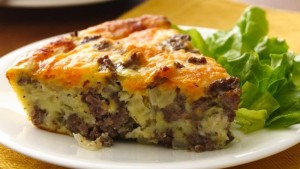 However it arrived on our shelf, there was a recipe on the back of the Bisquick box that, adapted, became our own Bisquick Dirty Rice casserole.
I did a little digging today on the Internets, and my best guess for the original recipe is the Betty Crocker Impossibly Easy Cheeseburger Pie (click the link or picture to go to the recipe).
I've noticed in reviews that some people complain that the dish is too bland. That's probably why it worked so well with the slightly spicy Zatarain's New Orleans style leftovers. Basically, you just add eggs and cheese and Bisquick to Dirty Rice, instead of to just meat (or fake meat). It's one of those kinds of dishes you wouldn't want every day, but it really hits the spot when you need a little comfort food.
I haven't made our Dirty Rice casserole in years, but now that I've tracked down the probable progenitor, I might have to remedy that.
First, though, I have to buy a chicken, or maybe corral one of the feral ones from our driveway. I took an eggless vow the last time I went to the health food store and saw them charging nearly $8 for a dozen (non-local) eggs. We've been a month without our pasta pancake (speaking of fantastic leftovers transformations), and I'm holding firm. Ish. Firm-ish. Mmm… cheesy casserole…