I'm a big fan of the Stephen Fry and Hugh Laurie version of PG Wodehouses's Jeeves and Wooster. In Season 3, they travel to the United States, and there's an episode where Bertie's poet friend Rocky is in crisis. (Bertie always has a friend in some uniquely upper-crust crisis.) Rocky happily lives in the then-relative-wilds of Long Island, but a moneyed relative is forcing him to move to New York City. Rocky says, "Good Lord, l'd have to dress for dinner every night. l won't do it, l can't do it. l don't get out of my pajamas 'til five in the afternoon. Then l put on a sweater."
Jeeves has to sit on a stump for a moment to recover after hearing this, but I feel for Rocky. I don't wear pajamas all day, but I have been known to spend my day writing in clothes that can leave the house only for yard work or dog-walking. (And then only dog-walking in our rural Punatic neighborhood.) It's easy (and sometimes exhilarating) to hunker down and get so lost in the world you're creating that you lose touch with the world around you. But there is a danger, if you're anything like me, of entering a Misanthropic Slide that culminates in a withdrawn state where any and all intrusion is resented.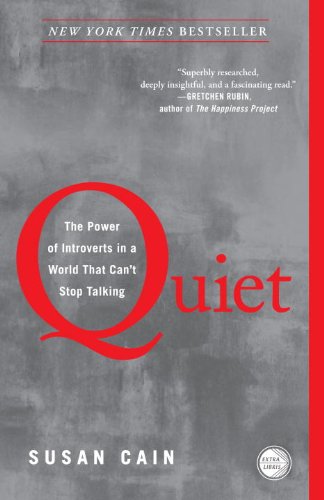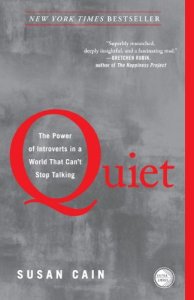 Susan Cain explains, in her excellent book Quiet: The Power of Introverts in a World That Just Can't Stop Talking, that introversion isn't really about whether you're shy or outgoing. Introverted people can be just as friendly as extroverted people. It's more about where you get your energy. Do you recharge your energy by being around other people, or by being alone? I regularly listen to podcasts by a very energetic, enthusiastic pioneer of an indie author who is also a professional speaker. And an introvert. She enjoys speaking and attending conferences, but she finds herself exhausted for days afterwards. I experience a bit of both. There are times when I get so much energy from being around other people that I feel almost manic. But, left to my own devices with no one to yank me out of my cave, my natural inclination seems to be toward unhealthy isolation. I'll ask myself, do I really need to go into town today? Or will I get more done, and save gas, by putting it off until tomorrow? Or the next day? These are valid questions, because it's also easy to fill your time with errands and manufactured busy-ness. But at some point, you're no longer eliminating busy-ness; you're not doing the things you enjoy and that help you recharge.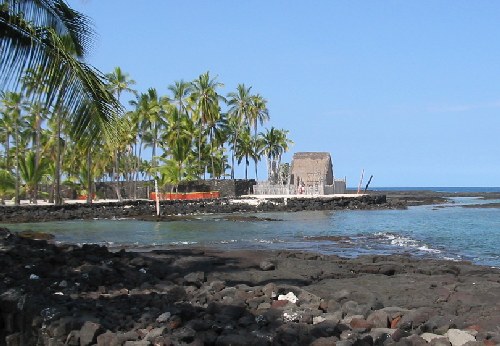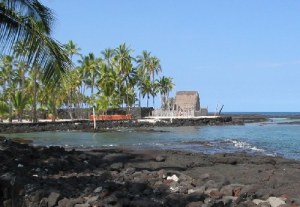 I've been aware of a growing, hermit-like, Misanthropic Slide lately. It was easy to justify my seclusion while powering through to meet looming deadlines, but when those passed I forgot to revert back to normal (not that normal in rural Puna is exactly being a social butterfly). I've also noticed that, instead of being more productive, the increasing isolation causes my focus and my work levels to suffer. So now I'm making more of an effort. Over the weekend, my husband and I (gasp!) left the house both days. Saturday we traveled to the other side of the island for other reasons, but took the opportunity for an amazing snorkel at Pu'uhonua o Hōnaunau, Place of Refuge. Sunday morning we went to the Maku'u Market where we stocked up on leafy greens and treated ourselves to potato pancakes (how the woman makes them not-mushy is a mystery to us) while admiring the lava smoke in the distance. Then we drove up to Volcano Village for a little shopping and a decadent lunch on the prettiest day I've ever seen in Volcano. We weren't any less tired at the end of the weekend, but for me at least there was a slight lifting, a little more openness and relaxing of that constant protective tuck. Feeling a little tucked in yourself? I know it's a bad time of year for it, but consider dumping one of your busy tasks for whatever it is that makes you smile, whether it's with people or without. Otherwise I'll nominate you to be the Secretary of our online Curmudgeons Collective. (On the bright side, it is easy to take meeting minutes, once you decide how to phonetically render the various grunts and grumbles.)
[Puuhonua o Hanaunau by OldPine via Wikimedia Commons]