Looking to try a new mystery series but don't know where to start?
Don't worry—we've save you the hard work. Check out these forty or so ebook First in Series Mysteries and Thrillers, all gathered in one spot for the month of October.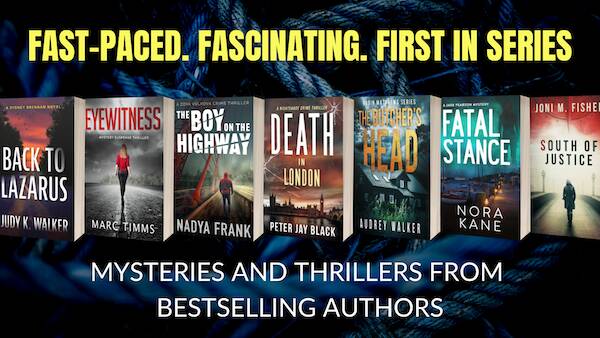 Most of the books are on sale for the occasion, too.
In fact, if you haven't read it already, the first book in my Sydney Brennan PI mysteries, Back to Lazarus, is just 99¢ this month (regular $3.99).
And she's sporting a shiny new cover… 😉
📚 Let the weekend reading begin! 📚