Another airport, another Friday blog post.
<Glance at calendar> But wait—it's not Friday; it's Sunday. Yeah, about that…
I actually wrote the following post on an airplane Friday, intending to upload it at the next airport when we landed, but then things got complicated. One of our flights was delayed (while we sat on the tarmac with no internet), which meant we missed our connection at LAX, yada, yada, yada…
The short version (I may share a longer version this coming Friday if I haven't gotten it out of my system yet) is we spent Friday night in Honolulu, made it to Hilo a day late on Saturday, and we're still waiting for our checked bag to arrive on Sunday. Thank goodness my hair is almost short enough to finger-comb and I live in a place where no one will notice my grooming impairments.
Saturday we ran around retrieving dogs (but still not my ailing laptop, which is also a contender for the next post!), made a path through the fallen avocados and lilikoi fruit, turned water and propane back on, etc. And my husband had to climb on the roof and reattach the satellite parabola for us to have internet access. (You may recall from my last blog post that we left Hawaii after Hurricane Madeline and didn't see the point of remounting the dish before Lester and possibly returning to find it in our driveway with our roof still attached.)
So here I am. <whew> And following is your somewhat delayed Friday post. 😜
We just spent  a short but sweet week with family on the mainland in Sydney's old stomping grounds—not Tallahassee, but Winterport, which brings us to a mini-sort-of Magpie Moment.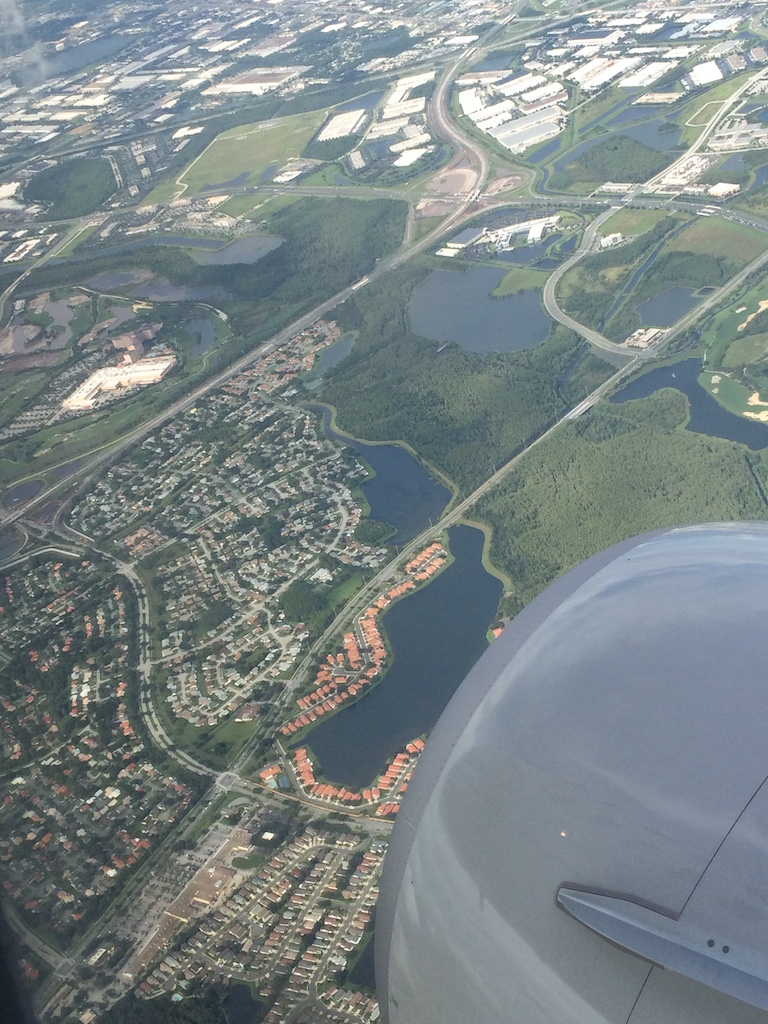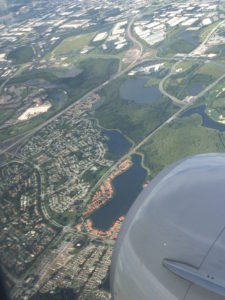 Ah-ha! you say. I knew she was lying about Winterport (of No Safe Winterport renown) being a fictional place. Touché. I should have typed more clearly.
We spent the week in Florida a couple of hours from Orlando, in the general vicinity of the area that helped inspire Winterport.
Here you can see the view of Orlando from the window, much as Sydney would have seen it on the way to visit her sister. (If, that is, a bunch of birds were having a wild party on the runway and the plane had to cruise around for a while until the airport cops chased them away.)
I hadn't realized how much my visits to this area had influenced my ideas about Winterport until we were driving around one day and I thought, Hmm… this looks familiar. When I tried to figure out why, I had one of those otherworldly, sci fi, I'm-about-to-rip-a-hole-in-the-time-space-continuum moments.
Looking beyond the road's multiple lanes in both directions, with narrow to nonexistent medians between, at the fringing wall of palms and palmettos and other random greenery, I had an epiphany: that neighborhood on the other side is where Sydney and Ray drove around, looking for Graeme.
Except, of course, that would have occurred in fiction world, and I don't actually live there.
(Notice I didn't say the world wasn't real.)
But the area looked so familiar… weird. And then, a moment later, I experienced Epiphany #2: That's also the neighborhood where my husband and I got lost on our last trip to Florida.
(Disclaimer: one of the neighborhoods where we got lost; we did a fair bit of meandering.)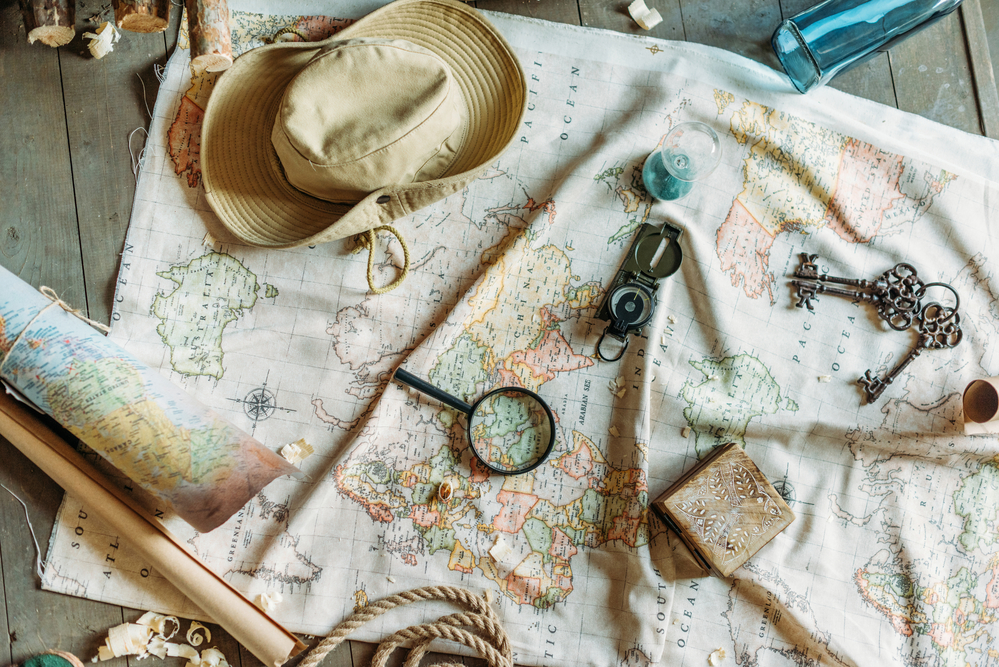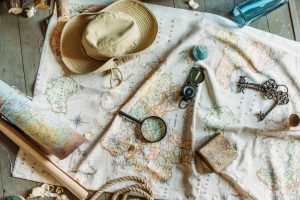 Actually, it's both. I apparently incorporated our experience of being lost into No Safe Winterport without even realizing it. Alternatively, I realized I was doing it while writing the novella and I've simply forgotten since then. Either way, it's a little disconcerting.
I found myself thinking (in not-fiction world, this past week) that if we turned down the next street, made a left on that two-lane road and drove for a while, we'd pass a cemetery. I had a vivid visual sense of where it would be and what it would look like.
But does the cemetery exist in our not-fiction world, or just in the fiction world I created for Sydney?
Fortunately, we didn't turn down the next street, so our universe (and my mind) remain intact. 😂
The moral of the story: you might not want to ask a writer for directions.