When I first began sharing Stories I Love, I focused on the mysteries that I return to again and again, like comfort food for the story-lover's soul. Over the past year, I've worked my way through most of those, and the Stories I Love have expanded to include other character-driven narratives that I've happily stumbled across, but haven't made it into my regular rotation yet.
(I've learned that character-driven narratives are what my brain craves like Ben & Jerry's Peanut Butter World. Mmm, peanut butter.)
This week, I was thrilled to binge-watch a new show with my husband, and even more thrilled to find that at least four more seasons await us.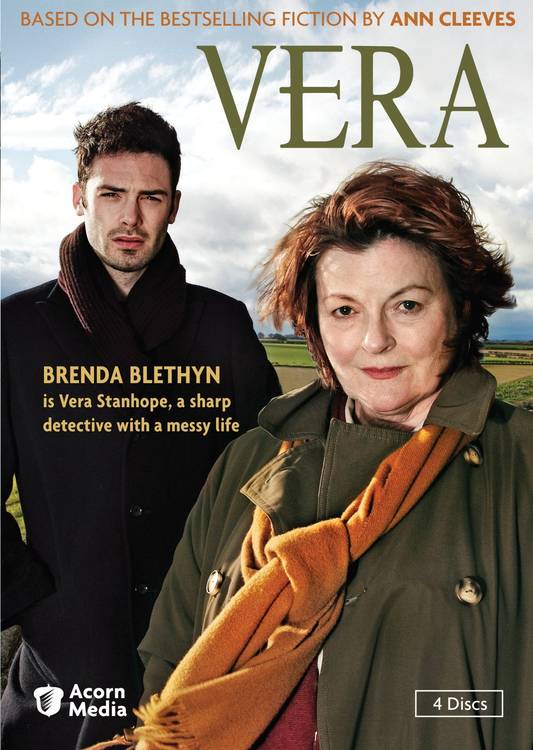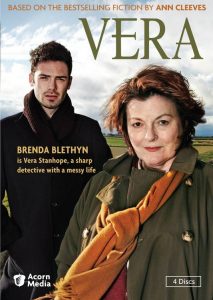 Vera is another of those gorgeously filmed series that make you wonder how England hides so many pretty places so well in such a small area. An itv/Acorn Media adaptation of the DCI Vera Stanhope mysteries by Ann Cleeves, the series takes place in Northumberland, its craggy hills and windy coasts and open spaces, its rural cottages and village squares and even its public housing. Of course, pretty as most of it is, the characters are the reason you watch.
I wasn't sure what to expect of the title character, Vera Stanhope. (In the U.S., Vera was the name of a sweet but hopelessly incompetent waitress who worked alongside Flo and Alice at Mel's Diner.) The DVD blurb describes Vera as "cantankerous" and "always proficient but occasionally cruel." This may be true, but it downplays the tremendous range of emotion Vera (masterfully portrayed by Brenda Blethyn) experiences, a range that helps soften her sharper edges.
Vera doesn't mince words with people who, although not criminally culpable, have contributed to someone's death through their own self-centered stupidity. But she also has moments of tenderness with the vulnerable, of compassion for people you think she's written off. She's not callous or cavalier toward the victims, treating the dead with far more respect than she sometimes does her own colleagues.
The show's producers do as well. Some murders happen off-camera. Others are depicted on-camera, but generally not zoomed in and center-stage. The brutality of the crimes is still always clear, even when every image is not. I'm not squeamish in my TV-watching, but the graphic depiction of every moment of savage crimes and autopsies among some police procedurals often feels like cheap, ratings-hungry one-upmanship.
As I said, Brenda Blethyn is superb, but the supporting cast is excellent as well.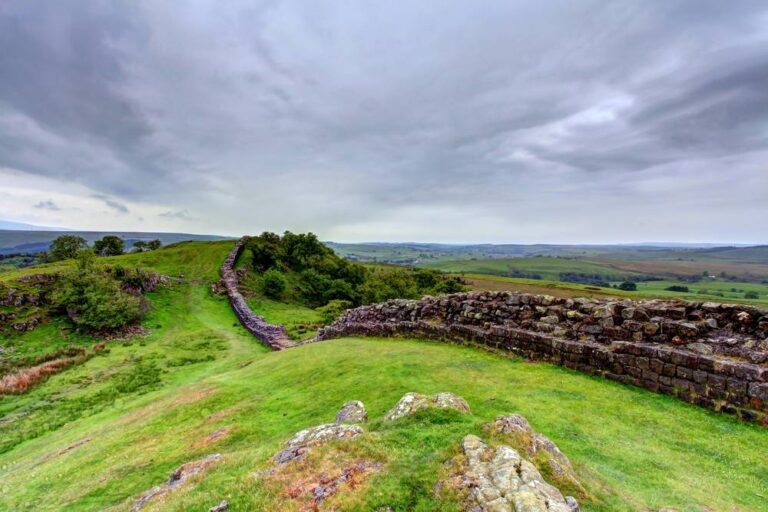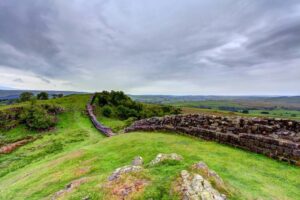 Young DC Holly Lawson has the pure, shiny-eyed enthusiasm you rarely see in a police drama, wanting nothing more than to impress Vera and do her job well.
Sergeant Joe Ashworth isn't much older, but seems almost of another generation, and is the person Vera confides in most. He's obviously good at his job, but there's a reason he gets along well with Vera—he's not perfect either. Joe struggles with occasional preconceptions and biases at work, and with the ever-present challenges presented by a third baby at home (dude—do you ever see your poor wife??). But he keeps struggling. He's capable of changing his mind, as is Vera. And as is Kenny, an older colleague who butts heads with Vera but continues to do his job.
That's probably one of the most compelling things about the show (at least in Series One). The world can be dark, and people do terrible things to each other, but there is always the possibility of change, the opportunity to choose something different, even if it's only for a moment.
I do have two minor complaints. First, in typical British television less-is-more fashion, "Set 1" is only four episodes. (And not a single DVD extra.) Seriously? I'm not even asking for American marathon seasons. For me, the sweet spot is in the eight to ten episode range.
My second complaint is the sound. Cacophonous hordes of cocqui frogs and crickets make nighttime TV watching in the Puna Wilds a hit-and-miss proposition as it is, but I feel like the sound balance is off on the DVDs. I said, I can't hear. I lean forward and click up the volume to catch a bit of dialogue and then get blasted by the soundtrack.
British shows aren't alone in this (Elementary was another offender) but accents exacerbate the problem. It takes a while for my American ear to catch the rhythm of the clashing multiplicity of UK accents and regional slang. (I'd imagine Brits watching True Detective have the same issue.)
And you don't want to miss the dialogue! I'll leave you with this perfectly delivered gem from the second episode that's worth a "rewind":
Joe:  It's a job, not a crusade.

Vera:  What's that from? Fortune cookie?

Joe:  You. It's from you.

Vera:  It sounds like crap when you say it.

Joe:  Oh, is that right?

Vera:  Wisdom is all about the execution.
Words to live by, Vera. Words to live by…