I know the world is dark now (and getting darker) and budgets are tight for many readers. If you're one of them, you might be interested in my post from a few months ago, How to Get Your Reading Fix During the Covid Crazy, and Other Lean Times.
I'll be sharing a bunch of Giveaways and Deals throughout the month of October to help you stretch your reading dollar. If you want to see all of these, make sure you're on my email list. (Click on Free Story at the Top or enter your email in the Sidebar to sign up.)
In fact, Newsletter folks, watch for something fun coming your way Tuesday involving… strippers. The exotic dancer kind, not the we need to fix our deck kind. 😂
In the meantime, are you approaching this weekend bookless? Or with any space at all remaining on your ereader, because remember, you can never have too many books?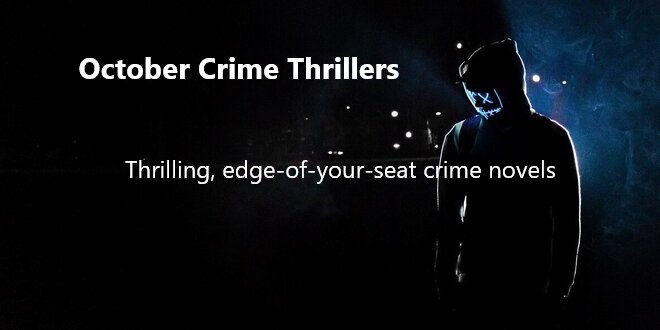 That's right—dozens of mysteries and thrillers on sale for the entire month of October.
The sale includes my own Back to Lazarus, the first book in the Sydney Brennan PI Mysteries, discounted to 99¢.
So head on over now to pick up some fiction (almost) as dark as the times we're living in. 😉