[This post is a continuation, sharing Part Two of our recent journey from East Hawaii Island to the continental U.S. to visit family.]
Living on the east side of an island with a honking big mountain in the middle, you get to appreciate sunsets.
If the Gulf Coast didn't disappoint us on that count, neither did the Mid-Atlantic. No, that fleur de-lis-esque shot (I think I just made spell check explode) isn't from New Orleans, it's from the car window driving through Winchester, Virginia.
By the time we made it to West Virginia (the home of my kin-folk), changing time zones and climate zones and whatever other kinds of zones you can think of had left their mark. 🤪
We spent a day or two trying to convince our bodies we weren't sick and reacquainting ourselves with concepts like long sleeves and autumn, with its metamorphosing leaves. Meanwhile, we were preparing ourselves for the main event—my first-ever book signing.
The space now known as the Wardensville Public Library had kindly agreed to host a Back to Lazarus book signing.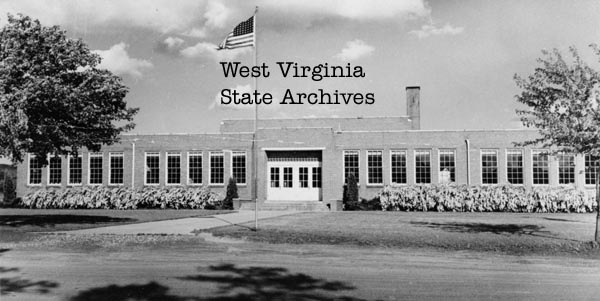 I saw "now known" because the brick building went from Wardensville High School in my mom's years to just Wardensville Elementary and Junior High School while I was being whipped into shape. (Full disclosure: I was never actually whipped there.)
Later a new elementary/junior high was built, so what do you do with a structurally sound (if asbestos-laden) property in the heart of town? Make a community center, of course, housing the town pharmacy, a gym, and other businesses.
A group of really amazing, engaged residents have worked hard to install an independent town library there as well. They added walls and ceilings and—oh yeah, books!—to make several interconnected rooms of bibliophile bliss. They've also added a couple of computers and WiFi to provide some internet access to a small, rural community that doesn't exactly have a Starbucks on every corner (or any corner). 😉
I spent the first fifteen minutes at the library just trying to orient myself.
The book signing was held in an area that used to be the Home Ec classroom. The smell of charred food was long gone, but I still felt a tug of nostalgia. (That's where I cursed my name for the first time as I tried to sew a "J" pillow, and that's where the tablespoon versus teaspoon of baking powder confusion resulted in truly inedible banana bread …)
In an act of serendipitous repurposing, part of the library actually used to be—you guessed it—the library. 📕 📘
I remember as a wee sprite looking forward to our regular Library Day, when we marched the length of the building, (mostly) quietly in double file, past all the other classrooms, so we could check out New Books. I worked my way through all the Nancy Drews and Hardy Boys and everything else I could get my hands on.
To this day, no matter what city I find myself in, I always experience a comforting sense of belonging in its library. It felt both appropriate and heartwarming (and everything else warming, with all the body heat) to have my first book signing there.
Many thanks to the Wardensville Library, and to the people who continue to provide that welcoming space!
Thanks also if you were responsible for weather delivery.
Although it got chillier as the week wore on, the jeweled leaves remaining on the trees glowed in sunlight until the day we left.