Aloha, y'all!
I can say aloha because I'm back in Hawaii and y'all because I just returned from a trip to the mainland that included my childhood home of West by-God Virginia.
For those same reasons, I can also say, Please pass the coffee. Again.
I am beat! Too many time zones and too little sleep, plus a few days ago I managed a relapse of my previous respiratory plague. It was worth it to spend a little time with family I get to see so rarely, but I will keep it brief today since I'm still playing catch-up. In other words, this will be a one-cough-drop blog post. 😷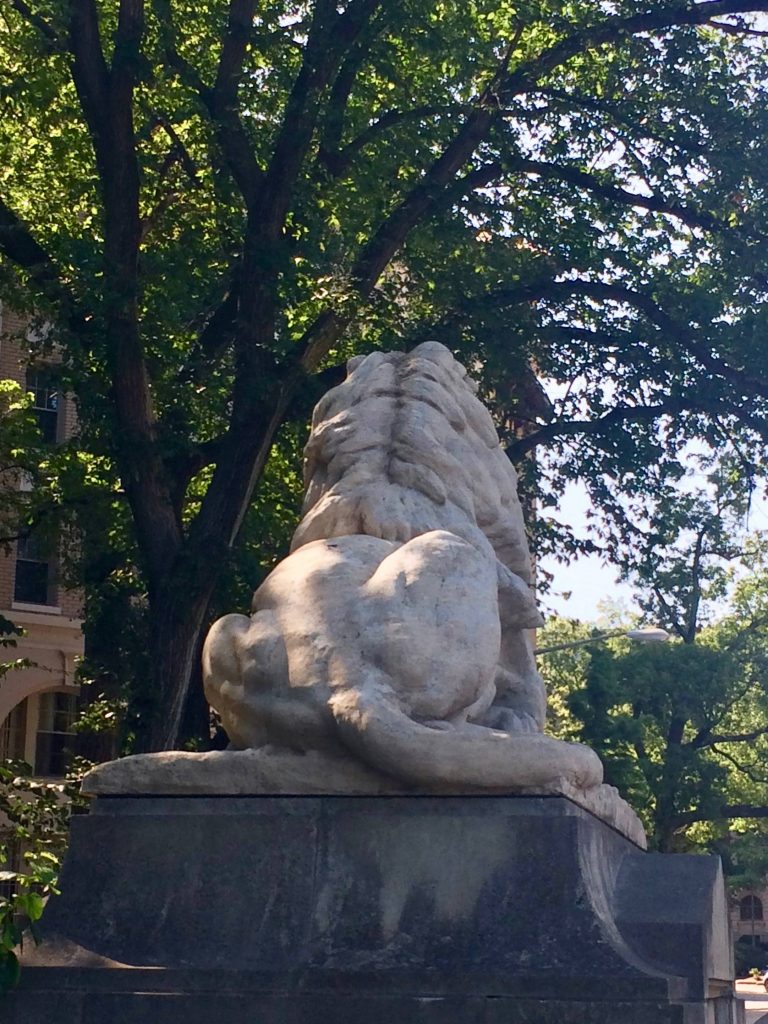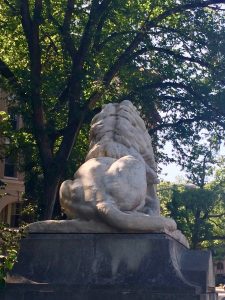 Our journey started with a fairly miserable red-eye to Washington, DC, for a conference and a heat wave. We had the first full day off and enjoyed air-conditioned museums while it hit triple digits outside. Although ridiculously hot, thankfully the air wasn't as super-saturated as East Hawaii.
[Ah, Puna… where a distant hurricane is currently generating enough heavy rain to make my satellite internet connection skippy-dippy at best.]
By the way, when's the last time you had a close-up view of a marble lion's butt? See, I take care of you guys.
But my days weren't all artistic appreciation. I spent the bulk of our capital time in our basement apartment Air BnB working on The Grave Truth revisions (Syd #7). Perhaps that's why, when we did make it to West Virginia, my thoughts strayed to Sydney's predicaments rather than to Adam and the rest of the Dead Hollow gang. Most of the time.
There were definitely some whispers, here and there. I thought I'd share a few photos from one of the places where Dead Hollow whispered loudest.
Behold Harpers Ferry, the beautiful, historic town located at the confluence of the Shenandoah and Potomac Rivers.
Harpers Ferry is best known as the site of abolitionist John Brown's infamous 1859 raid of the Federal Armory. I'm ashamed to admit I have a vague recollection of playing basketball against the town, but I'd never actually spent any time there.
We went on a whim last week and spent a hot afternoon leisurely strolling its hilly streets, with promises of a more organized, in-depth return trip. I'm hoping I'll be ready to write the fourth Dead Hollow book by then. The landscape is rich with inspiration, even without trying out the ghost tour. Of course there's a nightly ghost tour! 😱
When we returned to Hawaii, we had some nocturnal adventures of our own, but you'll have to wait until next post to hear about—and see—those. Don't worry—I have video.