Happy Friday, y'all! How's it going in your neck of the woods?
I should be water-loading (is that a thing?) because I'm heading to Las Vegas for a conference next week and I know my East Hawaii body will dry up and blow away like a tumbleweed. Except I'll probably never leave the hotel, so I'll just drift from floor to floor, getting caught up in the one-armed bandits and unoccupied stools.
I was planning to do a Pack Update (I haven't done one of those in quite a while), but for some reason the post was really fighting me. Instead, I decided to share a Friday Five about life in my Hawaiian neck of the woods of late.
The weather seems to be skewing to extremes everywhere, and we've been on the hot end of the spectrum in East Hawaii. (Sound familiar? Friday Five Fricking Hot Edition)
That "hottest on record" includes the average high (86.91 ℉, versus typically 83 ℉) and average low (72.39 ℉, versus typically 69 ℉). Also, according to Hawaiian Electric, only about 32% of Hawaii Island homes have at least one air conditioner. The dogs would note we are not part of that 32%, and I'd guess those numbers skew very much toward cooling West Hawaii.
No. 2: Dewpoint is real.
So it's been hotter than two mongooses farting in a pair of tabis. (Like my Hawaiian update of the old Southern classic?) But it's not just the heat… Do I really need to add the punchline? This brings me to one of my pet peeves when I'm scanning through a social media feed apparently full of people who live in deserts.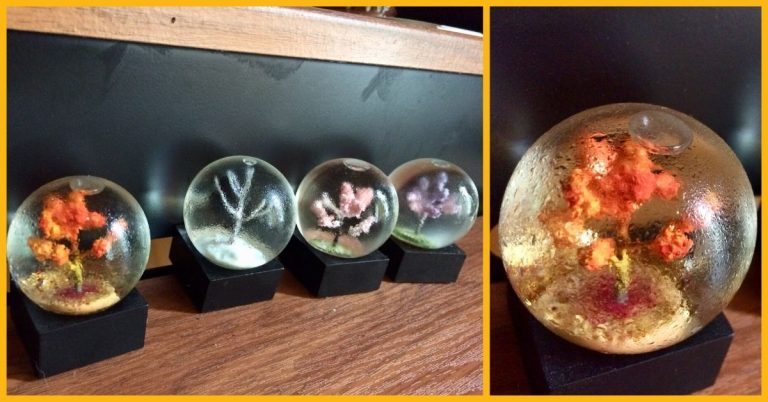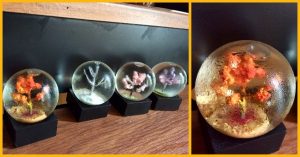 Dewpoint is not something the weather forecasting version of the Illuminati made up to mess with the folks at home. Behold, a photo of my desk on a typical morning in East Hawaii where we court the dewpoint like a Jane Austen suitor, teasing all day. Once last week, I noticed my little glass globes had accumulated condensation again at 10:30 a.m. (I stopped looking after that; I didn't want to know.)
No. 3: Despite having the hottest October on record, it also snowed at least once on Hawaii Island.
(We were having thunderstorms downslope at the time.) Check out magnificent Mauna Kea last week. Snow isn't that unusual for our summits. If you missed it, February storms brought snow as far down as 6,200 feet elevation on Maui, possibly the lowest elevation ever recorded, not to mention 191 mph wind gusts on Mauna Kea.
No. 4: Though we didn't have snow in Lower Puna, I almost feel as though we did. Inside.
I'm surrounded by white… puppy pads, that is. Dingbat Travis, who is a piddler at the best of times, is now on diuretics for heart issues. That means every rug, dog bed, or anything that might be urine-absorbent is prophylactically (and optimistically) covered. I'm embarrassed to admit the current number deployed (maybe in the future Pack Update), but I will say it is in double digits. 😱
No. 5: I am not a fruit person, but there are a few exceptional examples that tickle my fancy. Like dragonfruit.
Until lychee season rolls around again, my favorite fruit (which just happens to be local) is the dragonfruit.
What is not to love? Freaky exterior, with an interior that's either white or lurid pinky-purple (fuchsia?) with black seeds. The texture is similar to a kiwi. And you can halve it and eat it with a spoon. Who doesn't love fruit you eat with a spoon?
(Except jackfruit—that shit is the spawn of Satan.)
Once every week or so, I find myself in the health food store and one of these jumps in my cart. For some reason, they've all been freaky fuchsia rather than white this go-round. I should add that this is not a new adoration; I shared it with my Newsletter two years ago, which brings me to…
Bonus No. 6: Back in 2017, I told my Newsletter folks the exterior was like something from a Jeff Vandermeer book cover.
(I stand by that assessment.)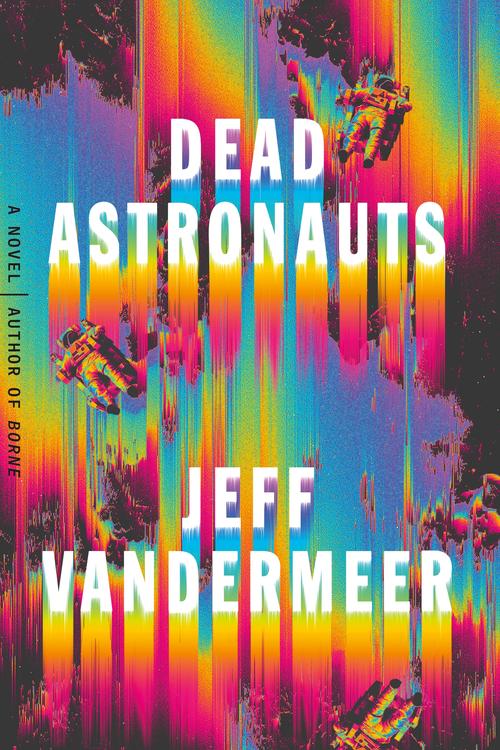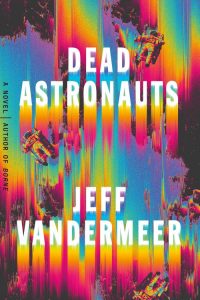 If you're not familiar with Jeff, he writes hard-to-label, strange ecofiction often set near Sydney's neck of the woods. In fact, if you've read the Southern Reach Trilogy (Annihilation was made into a movie), you might recognize St. Marks Wildlife Refuge and its lighthouse, which make occasional appearances in Sydney Brennan books.
Jeff helped create an official Area X (that's a Southern Reach reference) T-shirt, with all proceeds going to the Friends of the St. Marks Wildlife Refuge. He has a new book coming out next month called Dead Astronauts, which also has a trippy cover. And since I follow him on Twitter, I happen to know 20% of royalties will go to eco-charities, including the Friends of St. Marks Wildlife Refuge. So if you're working on that Christmas list… 😉