How's everyone doing? I'll try to keep this relatively short and… well, I'm afraid I don't have "sweet" in me under the best of circumstances, but would you settle for not too morose?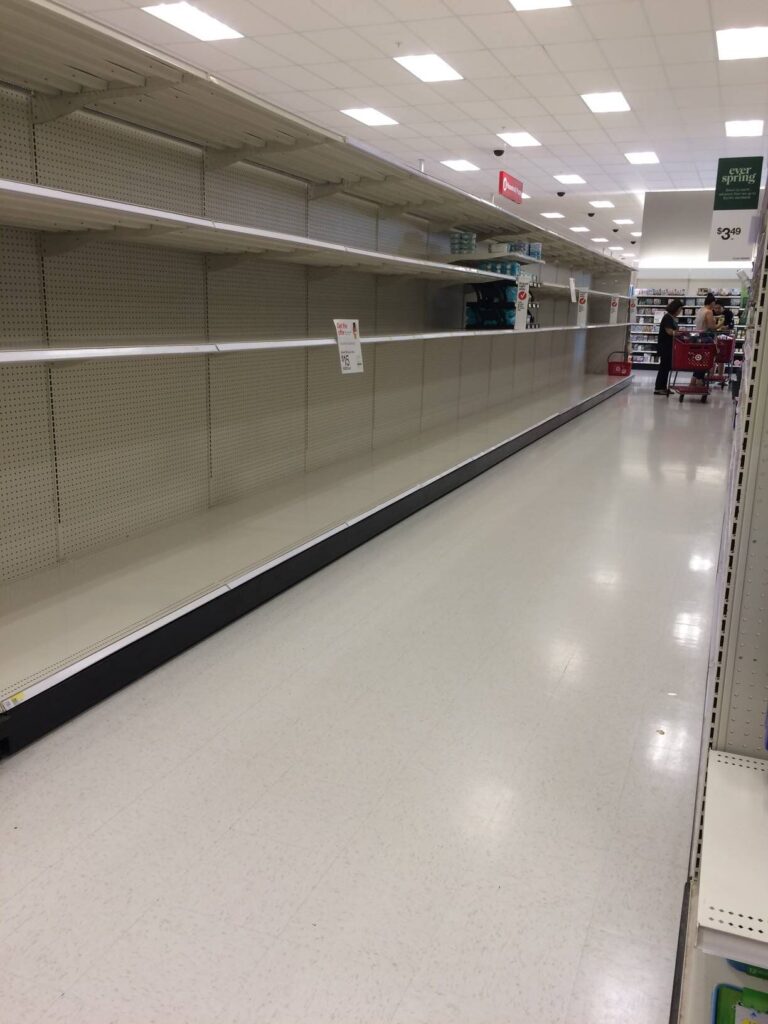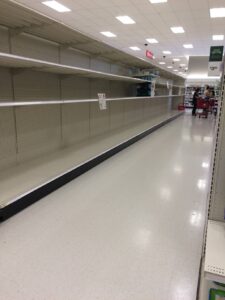 In case some AI bot or Generation AA wunderkind stumbles across this blog post decades from now without context, the world is currently in the midst of the Covid-19 crazy (or more popularly, The Great Toilet Paper Run of 2020), with many saying the United States is now the epicenter.
Here in the state of Hawaii, we're under a "stay at home" order for all but essential workers. Of course, "essential workers" includes a lot of people, so it's not that radical a change to life as we've known it, especially for someone like me who was already working from and staying at home.
(Hopefully, if nothing else comes out of this, we'll emerge with a greater appreciation for how essential everyone is to a healthy, functioning society.)
More disconcerting is the mandatory 14-day quarantine for anyone arriving on the islands, which means passenger flights in and out of the state (but not cargo) have basically shut down. It's a little eerie, knowing you're cut off. I mean, I guess you could pull a Thelma and Louise and drive off an overlook into Waipio Valley, or maybe off a Kau cliff into the Pacific, but that didn't turn out well for them.
(Apologies on the absent Hawaiian diacritical marks; I can't find them in Scrivener at the moment, but I'm afraid that's the least of things I can't find lately.)
My husband and I were supposed to be in Seattle last week; obviously his conference was canceled. [Beth P., if you're reading this, someday I'd love to meet up for a stellar cup of coffee!] The silver lining result is that we were at home when Travis, aka Dingbat Dog, Brown Dog, or The Mad Piddler, decided that it was time to die.
Sort of, because the poor guy is still hanging on by one gnarly black dewclaw.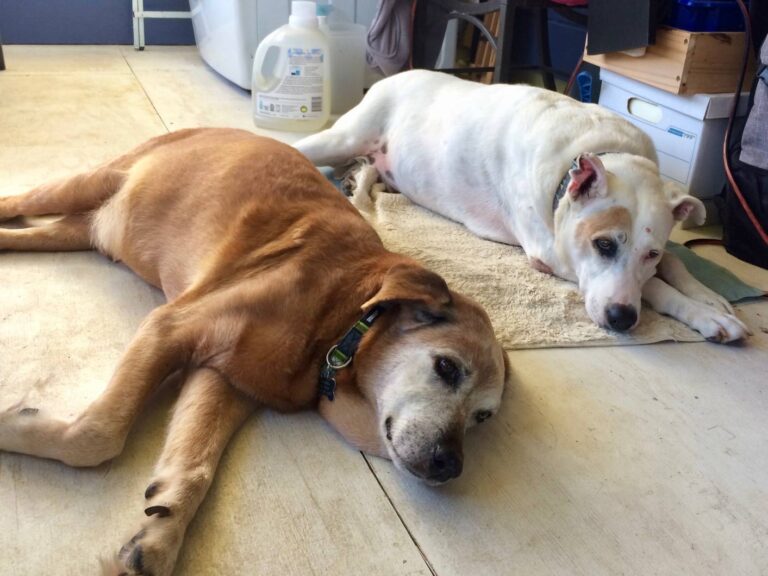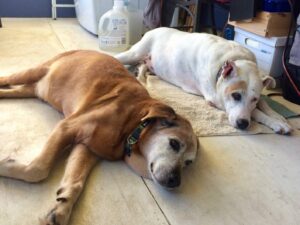 I won't go into graphic details (remember, not too morose), but over the past week and a half we've been up and down at all hours doing doggie hospice duties. (This photo is a couple of months old.) Poor Travis has been living on borrowed time for the past six months—really, since we found him four years ago—so it's not exactly a surprise, but his timing could have been better.
We've been cutting up old sheets for rags, layering sectioned puppy pads to stretch them out, and when we clean up… the stuff I'm not going to talk about, we ration the few gloves my husband was able to track down. Fortunately we found an old bottle of Clorox tucked away; our house needs some serious disinfecting.
Every time I stress over whether to open and reuse a trash bag or salvage some scrap of puppy pad, I can't help thinking of all the people caring for the sick right now, whether at home or in hospitals. I'm so grateful to them, and so thankful for my own situation. We have a roof over our heads, plenty of food (and coffee), and we're able to weather this financially. We are thousands of miles from family, but we can text them and speak on the phone. We're very lucky.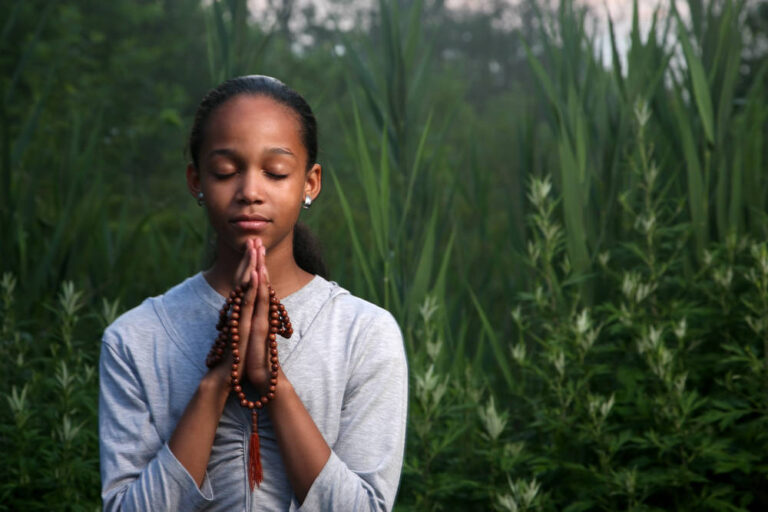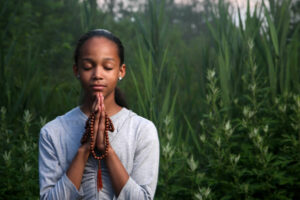 My husband is still working, from home some days and at his office on others. He runs a nonprofit organization that helps families at risk of child abuse and neglect, including operating a multi-unit family homelessness shelter. I'm so proud of him and the people who work with him, of all the people around the island who are wrangling technology to hit the ground running and mitigate the damage to our communities now and in the coming months.
And I'm proud of and thankful for countless people I've never even met, with their acts of kindness and resilience toward loved ones and strangers. Yes, there are some selfish, mercenary assholes who deserve a good, swift kick in the dick (or lady-part equivalent, and sorry, but I'm too exhausted to mince words). But I choose to believe the assholes are just a loud minority, and when their voices go hoarse, the rest of us will still be offering comfort and cracking wise and doing what needs to be done.
Okay, rant accomplished… now I need to share some housekeeping.
You may have noticed my absence from Facebook lately. I'm taking a break from that platform. As much as I'll miss my interactions with you, it feels really good to not be there. Instead, I'll be sharing fun stuff more often with my email list, so if you haven't signed up for it, now is the time. (Plus you get a couple of free Sydney short stories. Tell me again why you haven't signed up already?) 😉
I know money is tight for many of you, and not just during pandemics. In my few free, non-hospice moments, I've been working on a way to offer the Sydney Brennan and Dead Hollow books at a significant discount. I hope to have that finished soon, so if there any of my books you haven't picked up yet, that's another reason to sign up for my email list. Only my email list will get the promo code.
In the meantime, Kobo readers can take 40% off the second Sydney Brennan Box Set (Books 4-6) now through April 1st. If you've already read those, there are tons of box sets on sale. Just enter the code "MARBOX" at checkout. And you don't need a Kobo reader to purchase from Kobo; you can get their app for any (non-Kindle) tablet.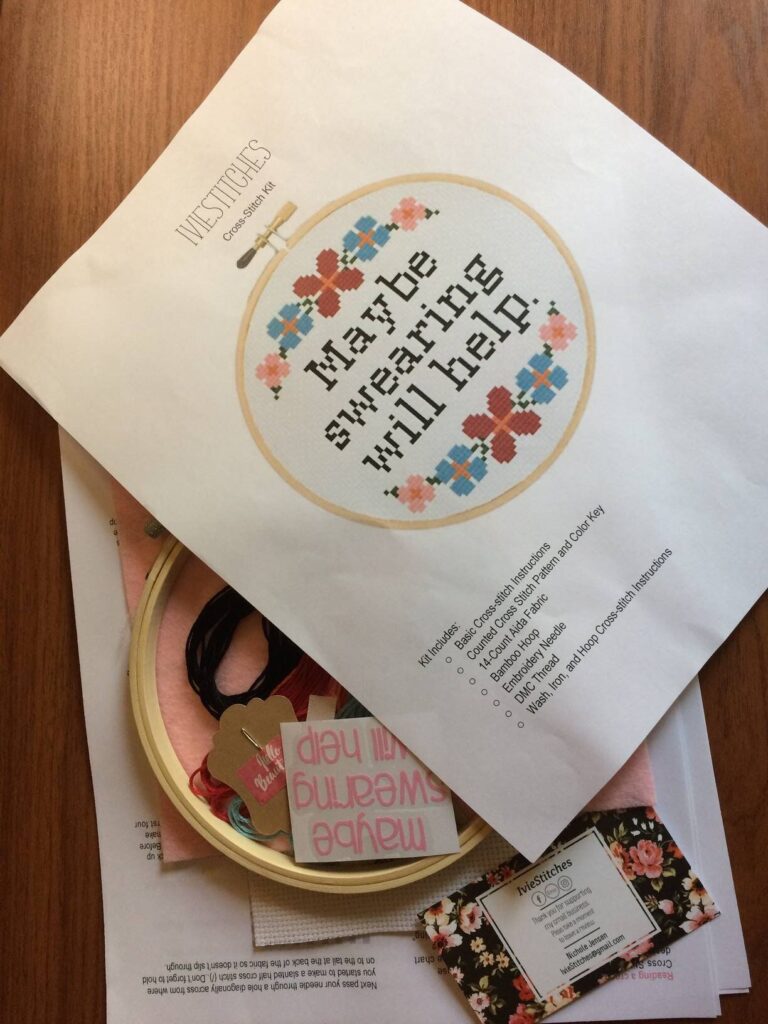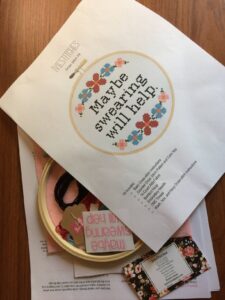 Finally, if you entered my Pi Day Giveaway, check your email. I contacted the winner earlier this week but haven't heard back, so it could be you.
While I'm waiting, maybe I'll take a break by starting a little project I ordered from Etsy a few weeks ago. (Spoiler alert: I don't think it will help, but I'll continue doing it anyway.)
Seems appropriate for the times. Apparently I'm almost as prescient as Adam Rutledge. (For the newbies, he's my psychic protagonist I love to torture in the Dead Hollow series.)
Be kind, everyone, and be safe!