"… This is Sydney Brennan. So she says. I haven't decided what her real name is yet."

I tried not to cringe. I changed my name legally over a decade ago, but it still felt like a deep, dark secret I could be arrested for. Oh, the irony if he managed to guess my real name. I stammered a "nice to meet you." [Back to Lazarus, Richard introducing Sydney to his secretary, Chapter 10]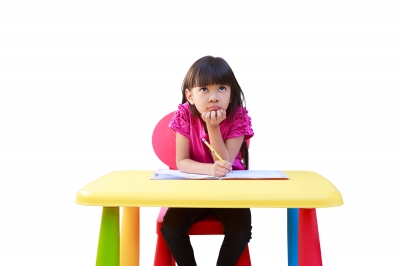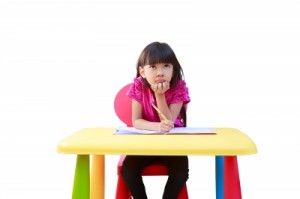 She may not have been born with that name, but I never thought my private investigator would be called anything other than Sydney Brennan. I've probably mentioned elsewhere that I was one of those kids that told stories to any hapless adults willing to listen (or at least not rude enough to walk away), until I could draw them, and then write them. I even came up with a pen name. I'm sure somewhere in a pile of notebooks, written in still slightly-adolescent, loopy and too-large handwriting, over and over like an unrequited crush, you'll find the name: Sydney K. … Well, maybe I'll keep the surname to myself a little while longer. (It has a very fantasy genre feel to it, and someday I might want it for a fantasy novel I dreamed up a few months ago.) Anyway, I liked Sydney because it could be either gender, which seemed like an advantage to me as a budding young marketer. I wanted to keep my middle initial because it was like keeping a piece of me, and because I liked writing Ks. (My fondness for writing Ls is probably a partial explanation for the surname, but it was a completely made-up word.)
So Sydney was my childhood pen name… what about Brennan? Well, that's your challenge.
I'll send a free signed paperback copy of Back to Lazarus to the first person to deduce the origin of the surname "Brennan."
(Alternatively, if you already have a paperback copy of BTL, I'll send you a signed copy of my next release, but of course you'd be waiting a bit longer for that.) I will say that, as with "Sydney," the choice of Brennan lies within my own biography. And it's not from a secret story I haven't told you, but from a part of my previous life you can get from the website.
Enter by sharing your ideas in the comments below or on my Facebook Page. Good luck!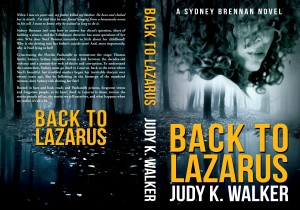 [Little Girl Thinking and Writing stock photo by pat138241 on freedigitalphotos.net]